Like wine, art, or other hard assets like diamonds, gold, and real estate, people sometimes refer to watches as "investments", but it would be silly to view a watch, or a collection of watches, as a core component of your investment portfolio.
Certain watches are known to hold their value extremely well—even appreciating in some cases. Interestingly, they're almost all made by Rolex.
One of the reasons for Rolex's success in value retention, is that it has kept the product line small, enabling many of these watches to become household names.
The Daytona has risen above even its peers in the Rolex family to go beyond being just a collectible watch to the most cherished model of all. The Daytona has great design, brand equity, and rarity. All three are more than present in the Daytona.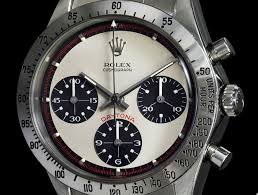 Launched in 1963, it stood out because its chronograph subdials were two-tone—light-colored counters on the black version; black counters on the light version. With its highly reliable chronograph and bezel with tachymetric scale, it allows drivers to perfectly measure average speeds up to 400 kilometres or miles per hour, as they choose.This set it apart from watches by Omega, Breitling, and Tag Heuer in the earliest years. Those rivals all featured monotone dials, and the commercial advantage Rolex gained then was never lost.
The Daytona is named for the coastal town in Florida, known for its hard-packed sand beach suitable for motorsports.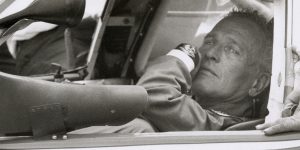 In 1969, the two most famous Rolex Daytonas were constructed with slightly larger cases, screw-down pushers, and an upgraded movement. The references 6263 (black acrylic bezel) and 6265 (metal bezel) would become the foundation of Daytona collecting.
It was Paul Newman's 1969 racing film Winning that initially sparked the actor's interest in motorsports  while training at the Watkins Glen Racing School in New York. However, close viewing of Winning does not reveal a watch of any particular kind on his wrist.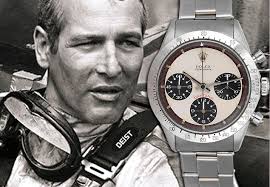 The "Paul Newman" Daytona, though, with its black outer track that runs around the edge of the dial and matches the subdials, is perhaps the most famous high-end collectible Rolex in the world. But at the time, these special "exotic dials," featuring strange, Seventies-funky designs, were anything but desirable.
When new, the price of an Exotic Dial Daytona was the same as that of a traditional model — around $170. Because they proved hard to sell, many retailers discounted them considerably. Now, a standard pump-pusher Daytona from the Seventies is worth around $22,600. But the same watch with a Paul Newman dial is worth around $96,000.
A standard Seventies screw-down Daytona is now worth around $34,000, while a screw-down Paul Newman easily tops $181,000. The watch auctioned for $1 million in 2013 was a reference 6263 Paul Newman Rolex, one of the rarest and most desirable configurations of a Daytona, but still nothing revolutionary from a historical or horological point of view.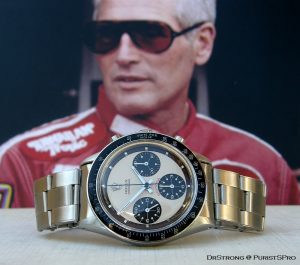 The original Daytona watches were not in demand when produced, and were relatively inexpensive ($210 + tax when introduced), but became highly collectible and fetched high prices at auction. In 2013, during a special Rolex-themed auction held in Geneva on 10 November, Christies sold a rare Rolex Daytona Ref. 6263 in steel, manufactured in 1969, for 989,000 Swiss Francs (well over one million US dollars).