By 1970 Timex had record profits of $27 million on sales of $200 million. Yet change lay just around the corner, as the firm was facing intense competition in a changing market. Although few companies producing watches in the same price range as Timex could challenge the company for quality or popularity, digital electronic watches were rapidly overtaking the conventional watch. Timex began producing digital watches in 1972, but it had not moved as fast as its competition. In 1974 the company's net income fell by one-third to $8.7 million on sales of $348 million. By 1976 digital watch prices had fallen into the price range of the company's mechanical watches, and Timex began losing market share. Its major competitors in the electronic watch market were Texas Instruments and Fairchild Camera and Instrument Corp., both of which had more experience with electronics. A price war ensued, and by 1977 Texas Instruments had slashed the price of one of its most popular watches to $10.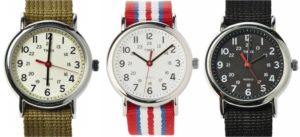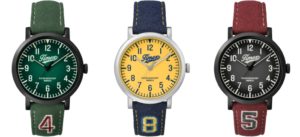 Diversifying in the 1980's
One of the firm's greatest successes during this time was its sports watches. In 1984, an Olympic games year, the company brought out the Triathlon watch, which was water resistant to 50 meters, could recall eight laps of running times, and had a 16-hour stopwatch. In its first year, 400,000 of the watches were sold at $34.95 each. Encouraged by this success, Timex brought out a ski watch that included a thermometer as well as a racing watch that could measure speeds of up to 999 miles an hour. The company launched its Atlantis 100 water resistant sports watch in 1986 with a $1 million ad shown during football's Super Bowl. This ad featured a group of divers discovering a 65-foot replica of the watch on the bottom of the Red Sea. Five other "adventure" commercials were also produced.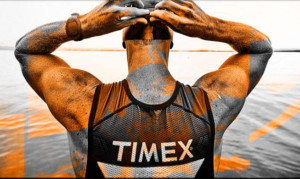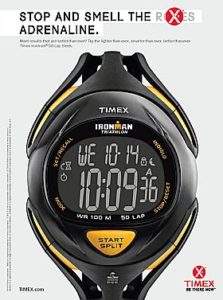 Timex released new sport watches in 1988 that were aimed at niche markets while also being designed to appeal to a broader audience.
New Technologies in the 1990's
Moreover, in 1992 Timex introduced a watch with a luminescent dial that glowed like a full moon at the push of a button. The watch used a dial made of zinc sulphide and copper that other companies had used on clocks, though Timex was the first to adapt it to watch size. Featuring patented electroluminescence technology, Timex's Indiglo Night-Light set the standard for watch illumination. It offered night workers, campers, sports players, and moviegoers a safe, nontoxic, bright, even blue-green light superior to other watches' shine. (Other manufacturers utilized incandescent bulbs, which resulted in faint illumination, or sunlight-storing phosphorescent substances, which faded, or potentially dangerous radioactive substances such as radium or titanium.)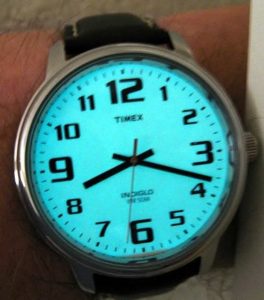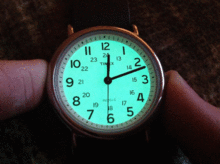 More recognition came for Timex products when Presidents Bill Clinton and George Bush both wore a Timex.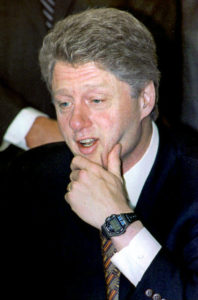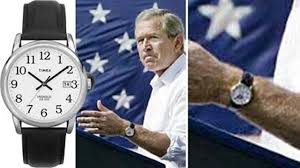 Timex continued to develop technological innovations for its watches throughout the 1990's. In 1995, for example, it introduced the Timex Data Link, a watch employing wireless transfer technology so that the watch and personal computer could communicate.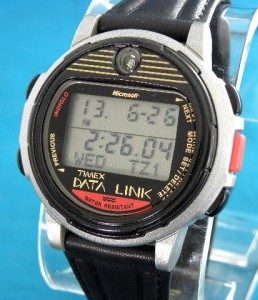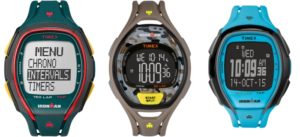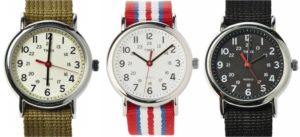 Timex is still going strong today with many new and exciting styles coming out.
I wear one myself!!