Kim Kardashian  has secretly bid on and won one of the legendary First Lady's super-expensive timepieces. Christie's expected the watch to pull in $120,000 … but Kim's  winning bid was $379,500! Jackie's Cartier was acquired when she was First Lady — just months before JFK was assassinated. It's engraved February 23, 1963. She got it as a gift from brother-in-law Prince Stanislaw "Stas" Radziwill. Kim has vowed not to be flashy since she was robbed in Paris last October. This watch  has no diamonds and the design is actually understated.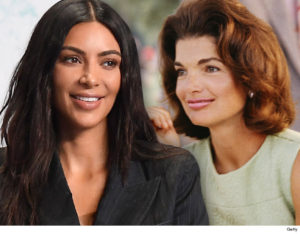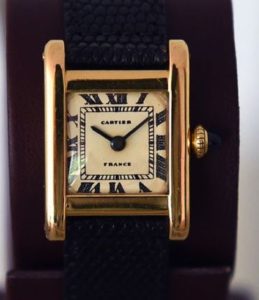 Rolex Paul Newman
On June 21st a collector snagged a Rolex Daytona Ref. 6264.for the price of $871,500  The watch in question has the sought-after "Paul Newman" dial design made famous by the actor. The watch has a gold case and, more notably, has a "lemon" dial, nicknamed for its yellow hue. Only a handful of lemon dial reference 6264 Paul Newmans are publicly known to exist.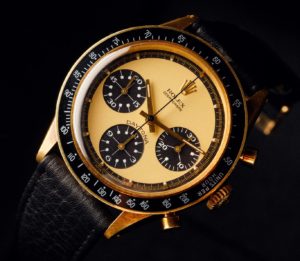 Al Capone
A diamond pocket watch that belonged to Al Capone and was produced in Chicago in the 1920s, along with a handwritten musical composition he wrote in Alcatraz in the 1930s, were among the items that sold at the "Gangsters, Outlaws and Lawmen" auction. The watch sold for $84,375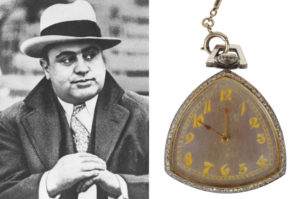 Daniel Craig: Omega Seamaster 'Planet Ocean'
The watch was made for and worn in many of the scenes of Casino Royale, Daniel Craig's first role as James Bond. It was actually in fairly bad condition when it was sold at auction, covered in sand and dirt.   The watch sold for $255,565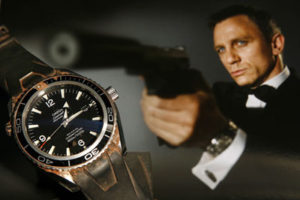 Albert Einstein: 1929 Longines
Not a lot is known about this watch, apart from the fact that it was probably given to the mathematician in 1931 in Los Angeles – as the engraving tells.
Einstein is one of the most influential, intelligent and recognisable men in history so it came as no surprise that his watch would sell for so much.  Price $596,000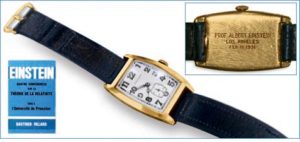 Babe Ruth: Gruen Pocketwatch
In 1923, the NY Yankees won the franchise's very first World Series. Babe Ruth was awarded this Gruen Verithin pocket watch. The five-sided case is made with 14 carat gold and is heavily engraved with a game of baseball, Babe Ruth's name, Yankees and World's Champions 1923.
A true piece of sporting history. The first time the Yankees won the World Series AND belonged to Babe Ruth, arguably the most famous baseball player to ever live. If you're a fan of horology and sport, this is the ultimate collector's item.  This one watch sold for $717,000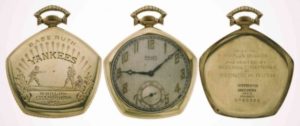 Steve McQueen: Heuer Monaco
McQueen actually wore four Heuer Monaco's during the production of the movie Le Mans. This particular piece was worn by the actor during the still photography and promotional shots for the movie.
A piece of cinematic history, and one in perfect condition. Hollywood's original bad boy is still relevant today for his confidence, style and defiance of authority. McQueen's performance had a profound influence of Tag Heuer's history and when he was seen wearing it in Le Mans, it catapulted the timepiece into its iconic status.  Selling price of $799,500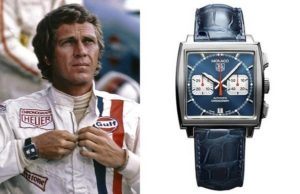 Vladimir Putins watch –  Coming in a July auction
The watch is a true grand complication Patek Philippe wristwatch—a reference 5208P. The 5208P is one of the most complicated watches Patek has ever made, and it includes a minute repeater, a mono-pusher chronograph, and an instantaneous perpetual calendar. It is one of the most impressive wristwatches in the world, and also one of the most expensive—it costs roughly 980,000 CHF and is offered only to top clients of the brand by application.
The 5208P is an extremely complicated watch with features like a minute repeater (the watch will chime on demand when a button is pressed), a chronograph (a stopwatch), and a perpetual calendar, which takes leap years into account.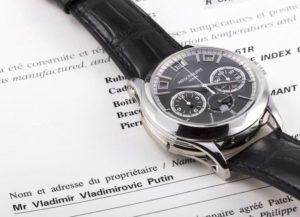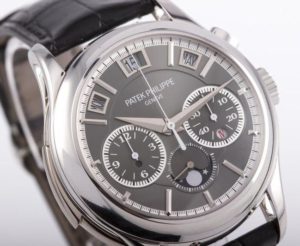 Stay Tuned to see what this beauty sells for!!