In the band's 1986 smash hit, Huey Lewis and the News famously sang that it's hip to be square.
The single reached No. 3 on the Billboard charts. But that was more than 30 years ago.
So is it still hip to be a square? If you're following along with recent watch trends, then the answer might be yes.
Watches, since their inception, have typically come with rounded faces. Clocks are circular, after all. Square watches break from the mold, thus making the wearer a trendsetter and trailblazer. Square watches were born of the Art Deco era, giving them a daring look apart from the mainstream cookie-cutter watch designs. Alas, there are fewer square watches in circulation, driving up their collectability and price.
One of the most famous square watches is the Tag Heuer Monaco, which was worn by Steve McQueen in the 1971 film, Le Mans. Rolex's Ref 9347 also brings a golden design into the square-watch world.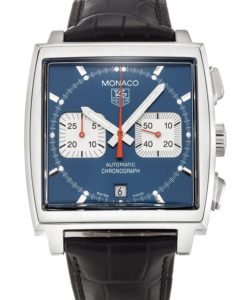 The Cartier Santos is maybe the most-famous of watches in this genre, with its square face encapsulating Roman numerals and sword=shaped hands. The watch was created as the first pilot's watch as Louis Cartier gifted it to Alberto Santos-Dumont, which helped him in the air. The watch came at a time when watches were worn in pockets and not on wrists.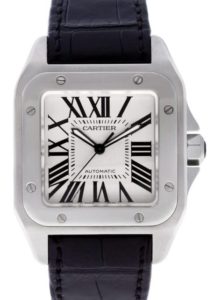 At his inauguration in 1961 as a fresh-faced former senator from Massachusetts, John F. Kennedy wore a square Omega as he took the oath of office. Nixon — the U.S. company, not the president — produces a sleek square watch for just $200, while brands Gucci and Tag Heuer also produce right-angled designs.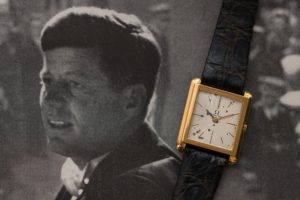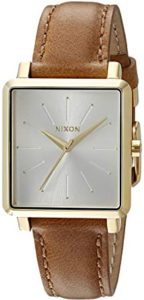 President Trump has been seen wearing a Square watch from his own collection.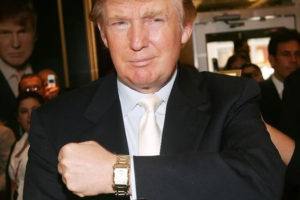 More Cool Square watches: