The handful of brands specializing in wood were born from a common idea, sustainability, and the future safety of our planet. So not only will you be sporting a slick  new timepiece, you can also be content in the knowledge that your purchase is supporting the future of our forests for the next generations.
Types of wood used to make a wooden watch case:
Cork wood watches are extremely comfortable, light weight and inexpensive, which makes this style of wood good for a first time or casual wearer. It wont cost you much but it wont last you as long as some of the stronger woods either.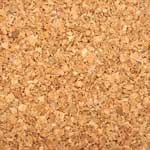 Bamboo is one of the earths most strongest and resilient plants making this type of wood perfect for someone who's more likely to accidentally bash their watch against things because of their active lifestyle. Bamboo wood is also a symbol of luck and power in some parts of the world.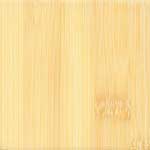 Koa is a sacred wood used for centuries in the Hawaiian culture. Koa, sometimes referred to as Acacia Koa, is mainly known for and widely considered to be the most beautiful and useful of all Hawaii's native hardwoods. It's fairly resilient to almost all types of environments.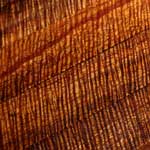 Maple is affordable and ultra-durable. It can take a beating and look great for years. Because it takes dark stains well, maple is often stained to mimic a pricier wood, like cherry or mahogany, but is a pricer wood in general itself.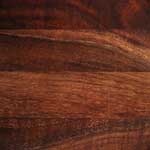 Some of the top Wooden Watch brands:
WEWOOD
WeWood  watch company has a strong background heritage in eco-friendly craftsmanship. This brand has some unique benefits; not only is each watch made from 100% reclaimed and recycled wood (including the packaging) but each piece is nickel free and hypoallergenic, allowing more wearers the opportunity to wear a wooden watch without fear of any allergy or skin irritation. This Italian born company promises to replant a tree for every watch sold, in fact within the first 3 months of production they planted 5,000 trees, a sure sign of the allure of a wooden watch on your wrist.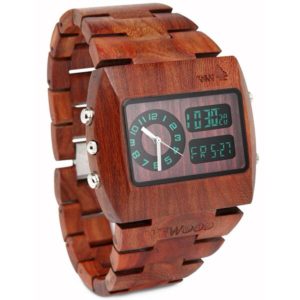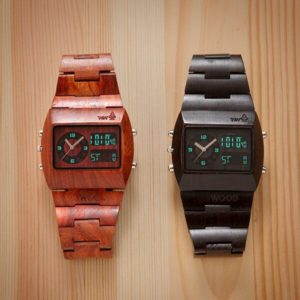 JORD
Jord is at the forefront of wood watch design. They offer a large selection of varying wooden materials, from the everyday maple to the more exotic acacia. Face styles are offered in both the typical circular and the more uncommon square shape. Above all, one of the most desirable options is the inclusion of automatic movements in their top tier pieces.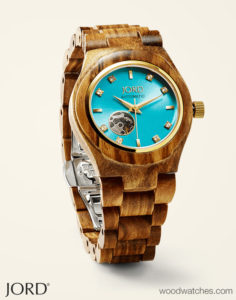 ORIGINAL GRAIN
Original Grain not only pride themselves on using exotic hardwoods from around the world, but they also collaborate with the non-profit organisation 'Trees For The Future' who are responsible for a huge campaign to plant more trees and crops. Each of their watches are designed using an combination of wood and various metal type styles ranging from the simple yet striking plain face to the more intricate chronograph. Also, with each watch sold, Original Grain pledges to plant an extra 10 trees.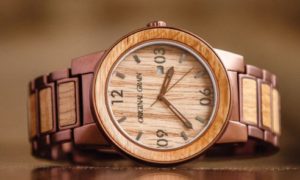 Cocuzzi
Cocuzzi's watches are characterised by the Italian designer's eye for detail. The strap is made of wooden pieces that go through a series of treatments used in the marine industry to make the watch durable and 100% water resistant. The wooden strap is finely polished to bring out the grain and color of the natural wood, making each timepiece truly individual and unique.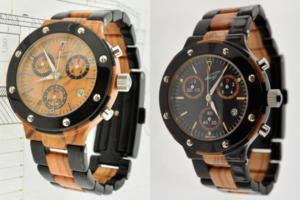 Nixon Wood Watches
Inspired by the sleek simplicity of mid-mod furniture and style, Nixon's wood watches are made of sustainable timber or bamboo, set off with an enamel inlay and solid stainless butterfly clasp for a snug and secure fit to your wrist.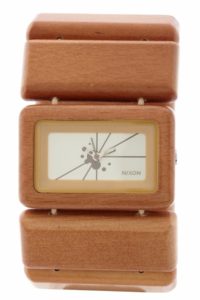 Valerii Danevych
Unlike other wood watch brands, Ukrainian horologist Valerii Danevych does something very special: he makes wood watches with actual wooden movements. Each piece is truly a miniature work of art that just happens to track the passage of the day.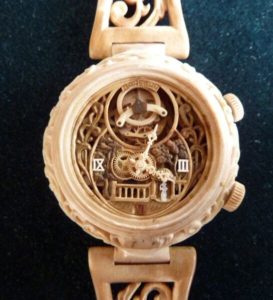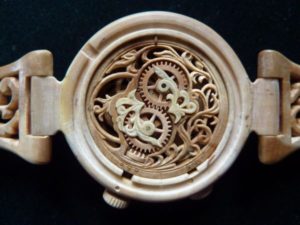 Bewell's
Bewell's speciality is the production of exquisite wristwatches that are hand crafted by skilled engineers. They make good use of wood plus high tech materials to produce a practical timepiece whose chunky, manly style is reminiscent of a Rolex Oyster–but far more sustainable!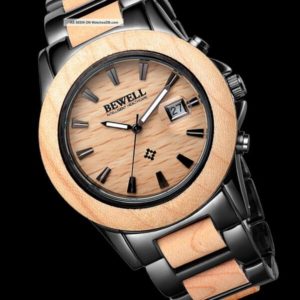 Tense
Tense was one of the first ever wood watch brands, and with dozens of different models and woods to choose from, it's no surprise they're still one of the most popular ones.