Some Pro athletes give out lavish gifts to their teamates in appreciation for helping them achieve individual goals.
Running back Leonard Fournette thanked seven Jaguars offensive linemen by purchasing a Rolex watch for each of them. Fournette had 1,040 rushing yards and nine touchdowns to help the Jaguars (10-6) win the AFC South and last week beat the Steelers on their way to the AFC title game against the Patriots.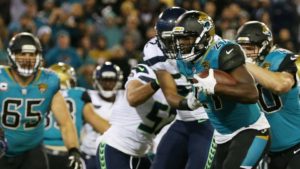 Steelers superstar Le'Veon Bell is having another great  year in Pittsburgh, and to show his appreciation for his offensive linemen, Bell surprised them with Hublot watches just before Christmas.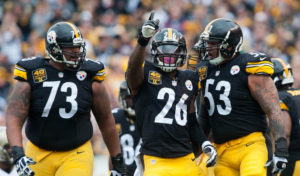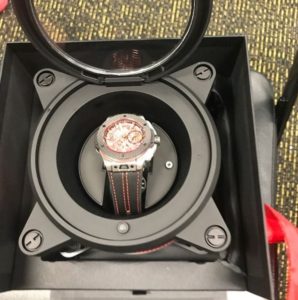 Seattle Seahawk quarterback Russell Wilson is one of the best quarterbacks in the NFL.To show his appreciation, he bought them all Samsung UHD TV's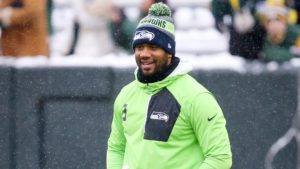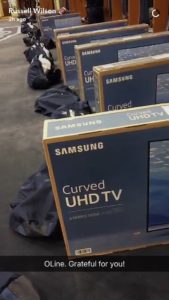 John Wall is the All Atar point guard for the Washinton Wizards.  His generosity extended off the court this holiday season when he surprised all 15 of his Wizards teammates with luxury Rolex watches.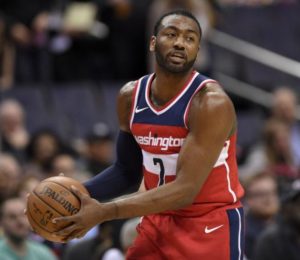 Overall, the price tag on his President Rolex giveaway cost somewhere around $40,000 apiece, or a hefty $600,000 in total. Of course, Wall sign ed a four-year, $170 million extension this summer.
Ben Roethlisberger told reporters he gave his entire O-line custom suits. Ben had his tailor to dress his blockers with customized suits, shoes, shirts, the whole deal.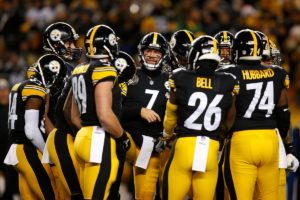 Shaq didn't have many memorable on-court moments in his one year with Cleveland, but he sure made an impression off of it. On LeBron James' 25th birthday in December 2009, Superman bestowed the King with a white Rolls-Royce Phantom IV. This was the most exclusive Rolls-Royce model ever built and comes in at around $400,000.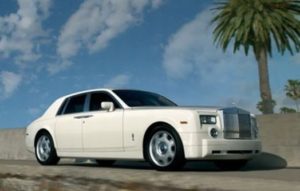 In 2014 Real Madrid won their 10th Champions League and Cristiano Ronaldo rewarded his teammates with personalized Bulgari watches worth roughly $10,000 apiece. Ronaldo had the player's name engraved in it, but also "CR7" was engraved just to remind them of exactly whom the watches came from.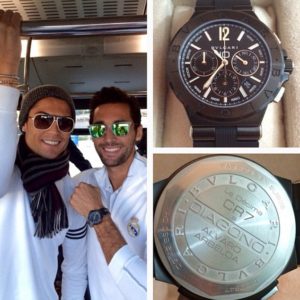 Tony Romo purchased Louis Vuitton travel bags for some players prior to their London trip. The retail value was between $16,000 and $24,000, easily affordable for the QB who made $13.5 million last year.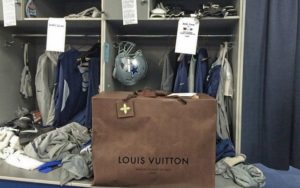 After Week 7 of the 2014 NFL season, DeMarco Murray had a league-leading 913 rushing yards.  He bought them all iMacs with 21.5" monitors, valued at a retail price of $1299.99. But that was just the midseason gift. After the regular season ended, Murray then splurged on Orefici watches for 22 of his offensive teammates.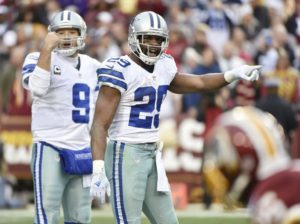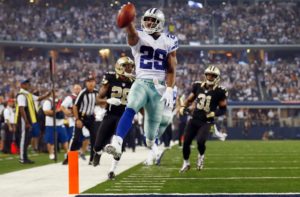 Carson Wentz quarterback for the Philadelphia Eagles bought each of his offensive lineman cowboy boots with Eagles logo on front and uniform number on back.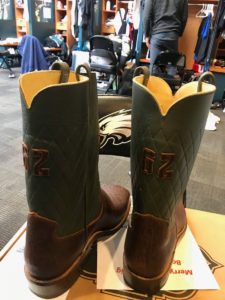 Dwight Howard 
Howard has gone all out in his time in Houston by lavishing multiple teammates with gifts. He bought James Harden an Audemars Piguet  watch while Chandler Parsons and Omri Casspi were among teammates who received Rolexes.
Aaron Rodgers 
MVP quarterback Aaron Rodgers has been very generous with his teamates. He gave them all  55-inch LED Curved TVs, tablets, and Beats headphones in their lockers.
Adrian Peterson 
After becoming just the 7th man to reach 2000 rushing yards in a single-season, Adrian Peterson purchased  the five starters a customized Arctic Cat Snowmobiles which seems like a necessity for those Minnesota winters. The vehicles ranged in price from $8K to $12.5K but AD can surely afford them as he is the only $100 million running back in NFL history.
Tom Brady 
After completing the first 16-0 regular season in NFL history in 2007,  Brady equipped each of his starting O-linemen with Audi Q7 SUVs valued at the time at $42,500. In subsequent years Brady has been known to supply not only his linemen, but the entire Patriots team with a pair of Ugg Boots.