In this weeks post, we will examine the differences between the train wheels and mainspring in a Rolex 3135 and an Omega Co-Axial movement.
There are quite a few differences in this part of the comparison.
Rolex Train Wheels
First the train wheels. On the Rolex, you will notice that the 4 train wheels are rather large and quite sturdy. The teeth are of normal size, not too big not too small. The rolex is standard in just abut every way, almost "heavy duty"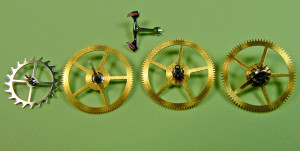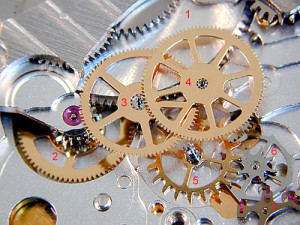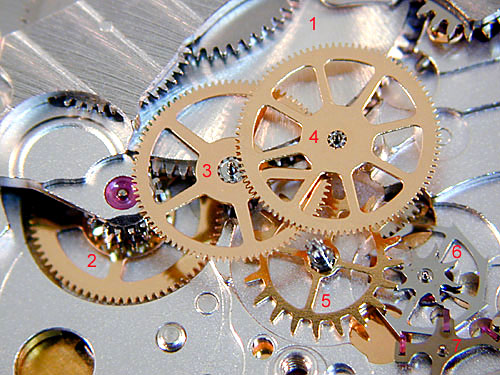 The Omega train wheels I think tend to go in the opposite direction, rather small, thin and light weight. The teeth are very fine, not nearly as stout as the rolex. You may think that finer is better, but in my opinion, I like the Rolex better and here is why. Think of an antique pocket watch, big strong, built to take a beating. The train wheels in these watches are huge in comparison to a modern wristwatch. The point here is these watches will run when extremely dirty, just about every pocket watch that I see is dirty, but they still manage to run. Now take that same idea and apply it to the Rolex and Omega. I get lots of Rolex watches in for service that are dirty, but they still mangae to run and keep time. On the other hand I see lots of Omega watches come into the shop with the same level of dirt, and they dont run at all. It really seems that the Omega needs to be "very clean" in order to run properly.
Rolex and Omega Mainsprings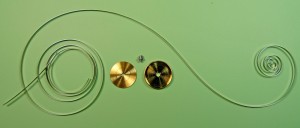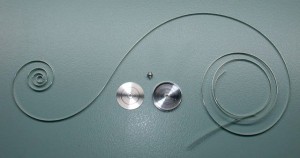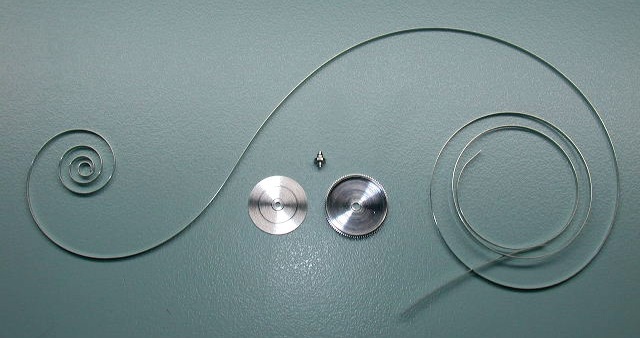 If we also take into considerantion the mainspring and barrel of both watches, you will also see another difference. The rolex has a wider and stronger mainspring, the Omega is a bit thinner and does not seem to have the torque of the Rolex. The rolex has the power to push past a bit of dirt in the train wheels to keep running, the Omega does not. Keep in mind that this is just my opinion, and is not backed up by any scientific research, just what I see on a day to day basis.
rolex – Size 1.18 X 0.115 X 455MM
Omega Size -1.05 x 0.115 x 475mm
In this comparison, I give the slight advantage to the Rolex.