The last few Blog posts have shown a Rolex mans movement during an overhaul. I thought it was about time that we showed you a nice ladies movement. Today's blog will focus on a ladies Rolex model #2235.
The complete movement with both the automatic unit and rotor attached.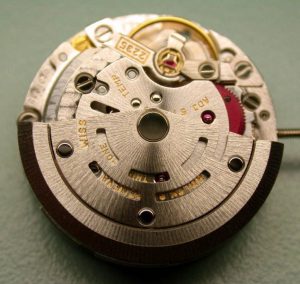 Movement with rotor removed.
Auto removed and showing train bridge, barrel bridge and ratchet wheel removed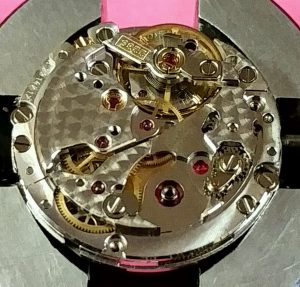 Barrel Bridge removed and a close look at the mainspring barrel.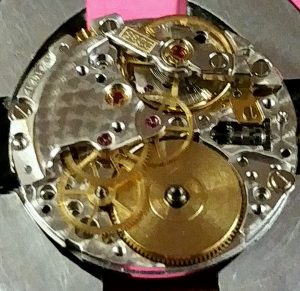 Train wheels removed, center post and escape wheel shown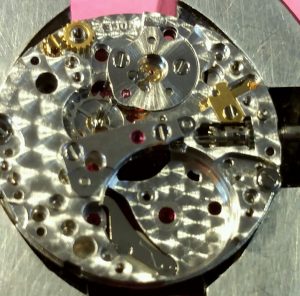 Train wheels for the #2235 and #3135, they are similar in size.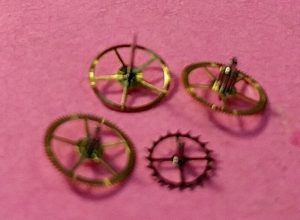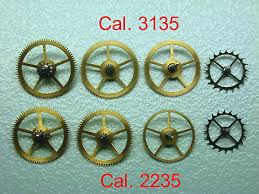 Underside of automatic unit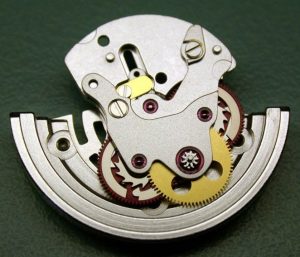 Auto taken apart showing the auto reverser wheels and drive wheel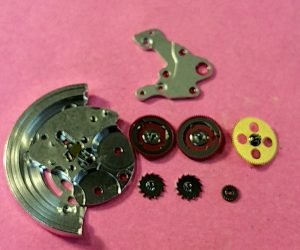 Dial side with date bridge still installed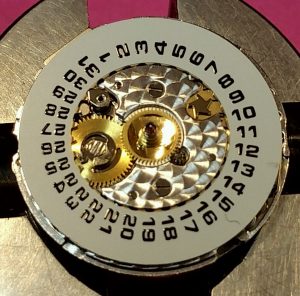 Date bridge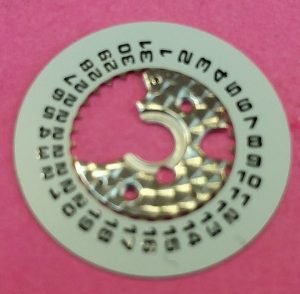 Date bridge removed showing the calendar mechanism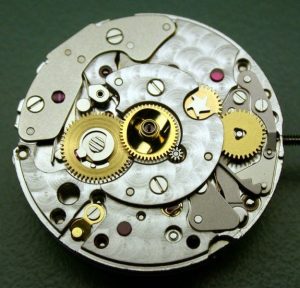 A closer look at the date trip lever, jewel and spring. Quite simple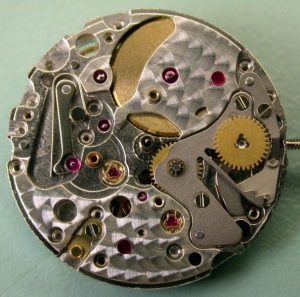 Overall this is quite a nice movement. It is simple, and to the point. The auto works well and seems quite sturdy. The date is simple, with minimal parts, works easily, quick set is easy, no hidden springs to cause trouble, overall a very nice well designed movement.