The Rolex Bubbleback 3131 watch was one of the first automatic watches produced in the 1930's, as well as one of the earliest Rolex models manufactured. While Rolex was not the first to create an automatic movement, the company patented its first successful self-winding wristwatch in 1932 and introduced the Bubbleback one year later.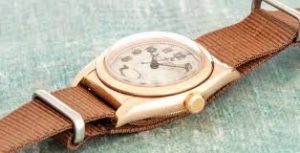 Despite the well-known nickname, Rolex never officially called their Reference 3131 the "Bubbleback." It earned this name from its oddly designed shape: Extra room was needed in the watch to accommodate its fatter rotating oscillating weight; instead of making the case itself thicker, the caseback itself was designed with an outward curving bubble shape to provide the extra room for the movement.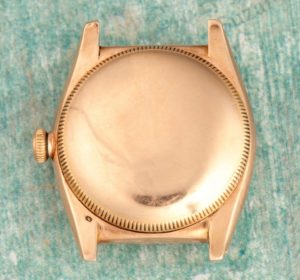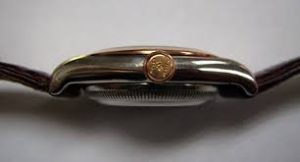 The watch was also equipped with a screw-down crown, which along with its threaded caseback made the watch resistant to water, allowing Rolex to market it as a "waterproof" model.
The first Bubbleback model was 1858, powered by a Reference 520 movement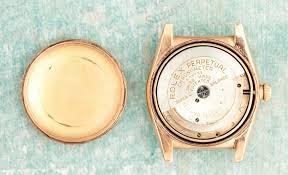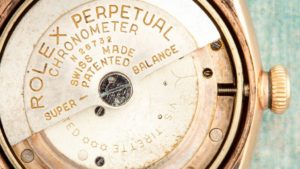 While Bubbleback watches date back to the late 1850's, they featured three-piece cases (bezel, case, caseback). In 1936 Rolex introduced the first two-piece bubbleback cases for its models 3131 and 3132, as well as a ladies version in 1941 with a 420 movement. There ended up being three different sizes for the Bubbleback Rolex.
The culmination of the line was the "Big Bubbleback," which led to the development of the DateJust.