Imagine it's a warm summer day and you're off away from your day job. Maybe it's a weekend spent hiking in the woods or some other extreme sport.
All of a sudden a rock shifts, you sprain an ankle or something else happens that leaves you stranded. You're alone. Except with the push of a button on your wristwatch, you're not alone at all.
That's the concept of the Breitling Emergency. The watch, released in 1995, has a built-in 121.5 MHz personal locator beacon (PLB) and a dual frequency transmitter. This means it can serve as both an instrument to send alerts and also guide rescue missions to a distressed location.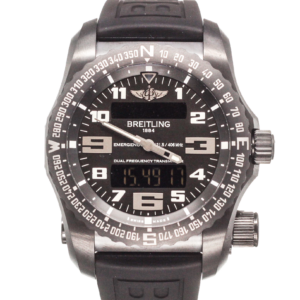 Breitling identifies the Emergency as the "first ever wristworn dual frequency PLB" and as "a safety and survival instrument in all distress situations on land, at sea and in the air."
The Swiss watchmakers estimated 40,000 of these Emergency watches were sold during the Emergency's first run from 1995 to 2010. According to Forbes, the company claimed 20 people were rescued while wearing this watch.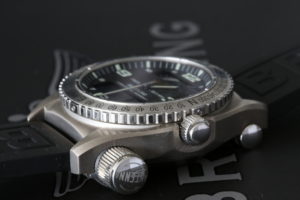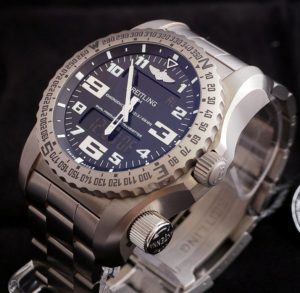 When Breitling began development on a sequel model, it did so because the 121.5 MHz frequency was little used. Instead, a distress call would have to be sent out on the original 121.5 MHz frequency as well as a new 406 MHz (satellite) frequency. Furthermore, the technology around 2009 for this type of machine would have been around the size of two cigarette packages. In other words, not the size of a wristwatch.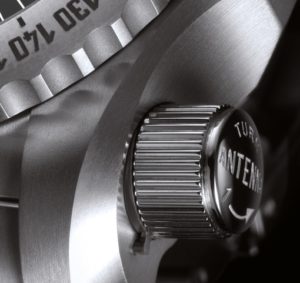 When the Emergency II finally debuted in 2013 and was available for U.S. sale in 2015, it did so with a rechargeable battery (it can hold a charge for months at a time). However, in countries Russia, Germany and Canada, the watch is not available for sale because governments need to approve items that with personal location devices.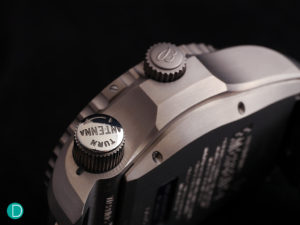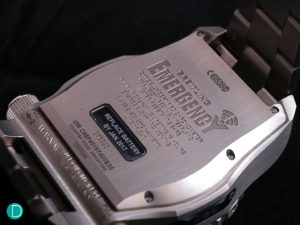 Before it became available in the U.S., the FCC had to give final approval. A new Emergency retails anywhere from $4,000 to $17,000.