Have you ever considered a newspaper article, a photo posted on Facebook or a new hit single to be like a watch band? Probably not, but they're all very similar.
A breaking news story is only as good as its ability to reach the most amount of people quickly. The same with a new song — Bruce Springsteen could have a treasure trove of songs, but if there's no way to put them onto a disc or a digital format, no one will ever hear them. The same can be said for a watch band. A luxurious watch is great to look at, but without the support and form of an appropriate band, it has no vehicle to be seen.
So, of all the different types of watch bands, which are the most luxurious and iconic?
Let's start by looking at the Bonklip. This type of stainless steel, adjustable bands were mass-produced and issued for British military watches in the mid-20th century. The bracelet-like band can be more durable than other types made out of leather.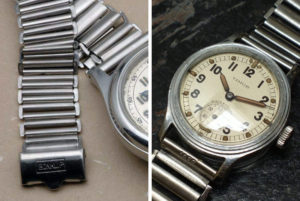 The Oyster might just be the most iconic watch band of the 20th century. Being made and patented by Rolex helps immensely in that regard. The Oyster has folded links and a clasp, which helps keep the watch secure on the wrist, especially if extreme sporting activities like diving or swimming are going to be involved.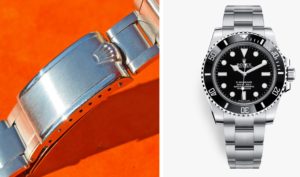 Another Rolex band, the Jubilee was introduced for the famous watch company's 40th anniversary in 1945. This band was originally designed exclusively for the Rolex Datejust model and in gold, but the Jubilee came along. It's offered in two-tone and steel, while some may say it is a more formal option in place of the Oyster.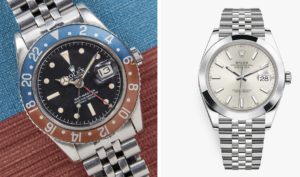 The Beads of Rice is most notably associated with manufacturer Gay Freres, who passed them on to Patek Philippe and Vacheron Constantin in the 1940s and 50s. There are sports options for this band, as well as dressier and complicated versions.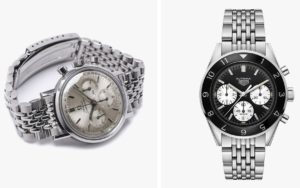 A steel bracelet band built specifically for its watch of the same name, Audemars Piguet's Royal Oak Bracelet is iconic due to its "octagonal bezel shape attached with eight hexagonal screws," according to the watchmaker's website.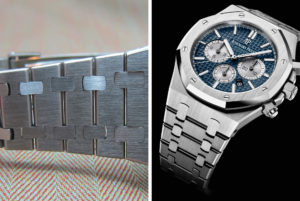 Another Gay Freres-designed band, the Ladder first appeared on the Zenith El Primero in 1969. It is most often associated with the Zenith brand.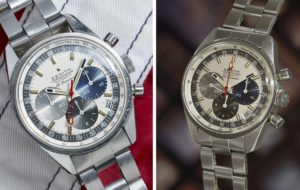 With roots dating back to the 1800s and perfected in the early 20th century, the Milanese bracelet was a popular addition on dress and tools watches in the Depression and World War II era. The band and it's mesh metal look saw a bit of a resurgence in the 1960s and 70s in a heavier, "shark mesh" edition. This band is back en vogue thanks to its association with the Apple Watch.