What's the point of a watch? For some, it's a show of wealth. For others, it's just a collector's item.
Sometimes it gets lost in the shuffle that a watch is truly a small machine built for a purpose — to tell the time (and depending on the features, operate as a stopwatch, keep the date and wake you up in the mornings).
One of the areas where a watch is truly a precision instrument is in the sport of sailing. A sailor needs certain information and needs them to be relatively easy beyond the scope of just having a flashy piece of jewelry hanging from his or her wrist.
Though they are meant to serve a purpose, the best of the best run can average a price tag of more than $1,000.
To start, one of the best models to own is Rolex's aptly named Yacht-Master 40. This model debuted in 1992 and is the first Rolex to feature a rubber strap. The bezel insert is scratch proof, while it is waterproof up to 100 meters.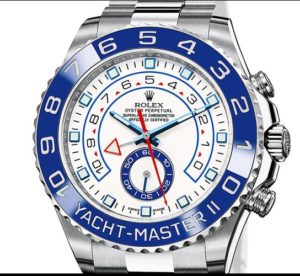 Another aptly named model is the Omega Seamaster Diver 300m Co-Axial Chronograph ETNZ. With the long name, this Omega model features a five-minute regatta countdown scale.
Omega is partners with America's Cup, the yacht-sailing competition with roots dating back to 1851.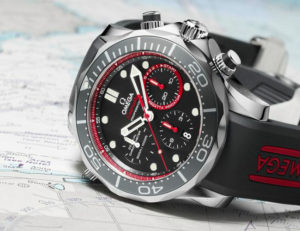 Tag Heuer designed a special edition watch for the Team Oracle USA sailors, dubbed the "Aquaracer 72."
The watch is designed to shed away saltwater spray from the ocean below and polarized lenses that allow for better reading.