When a soldier would go into battle, carrying extra weight on equipment was simply not practical. When warfare is being fought, there isn't enough extra weight for a soldier to carry a bulky pocket watch. Worse yet, pulling out a pocket watch to check the time would just be impractical for the situation.
The field watch combines functionality with minimalism. It can be worn on the wrist while its simple design serves a single purpose — tell the time. When the first wristwatch was developed in 1880, it was sold by Girard-Perregaux to the German Navy, which allowed the wearer to check the time (for navigational purposes) hands-free. Decades later during World War I, officers were issued the so-called field watches because they worked best in cramped spaces, which led to the watches being dubbed "officers' watches."
A few years later in 1919, Hamilton made a wristwatch for Army and Navy officers, aeronauts, foresters, automobile drivers and anyone else who works a job and can't afford the extra moments and movements to pull out a pocket watch and look at the time.

With clean lines and a simplistic look, Bulova's A-11 field watch, introduced to the U.S. military in 1941, might be the most iconic of all the field watches.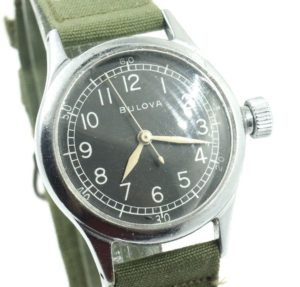 The American A-11 is widely referenced as the "watch that won the war", enabling Allied forces to systematically drive back the German troops in Europe both in the air and on the ground with precision and accuracy.
The most famous wearer of the field watch was Sir Edmund Hillary.  He scaled Mount Everest while wearing a Rolex Explorer prototype, which isn't technically a field watch, but shares its simplistic design. When Hillary returned from his expedition, Rolex refined its design for the watch.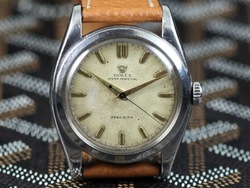 The field watch dial, hands, and crystal
A field watch must be readable under low-light conditions. Most will have a high-contrast black dial with white numbering and lumed hands and number indices. A hacking second hand is another great feature found on field watches. These hands can be stopped to sync with another timepiece or time reference. Again for readability and ruggedness the crystal should be sapphire and glare-proof.
Field Watch Bands
Another aspect of field watches are their bands. While some may still have a simple leather band, ones made from canvas or other fabric are also popular.
Listed below are more examples of a Field Watch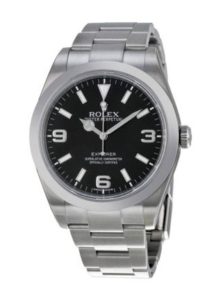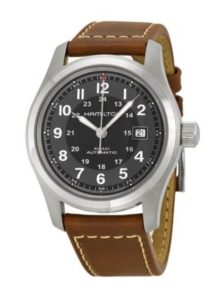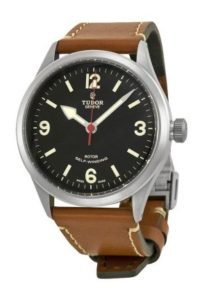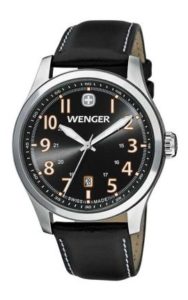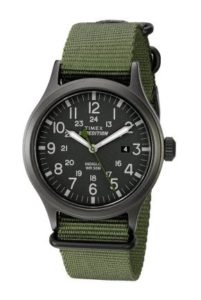 Mark Sirianni Watch Repair
25 Fraley St.
Kane, PA.  16735
Phone  1-814-837-9435
cell – 1-814-558-4818