Do you need a need a new watch and want to ask Santa to bring one to you this year? If that's your wish this holiday season, why not go with the most technological watch — and no, we're not talking about a smart watch with WiFi, GPS, step tracker or the ability to check your Twitter account with the swipe of a finger.
The Slide Rule is a watch by Caliper Timepieces. The 'Caliper Slide View' combines a traditional self-winding mechanical watch with an icon of pre-electronic technology in its the slide rule.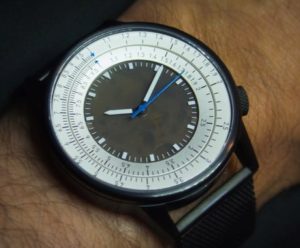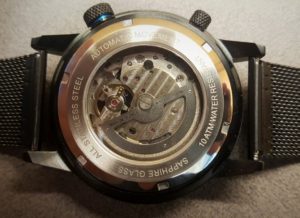 Based on the looks of precision tools from the 50s and 60s, the circular view surrounding the watch face lets the wearer multiply and divide easily with its display. Also known as an analog computer, the slide rule dates back to the 17th century and became an important tool for engineers in Europe in the mid and late 1800s, but caught on in America post-World War II and helped NASA in its race to put a man on the moon. To get a result, the wearer would need to move the sliders to certain positions and read the numbers to find a result.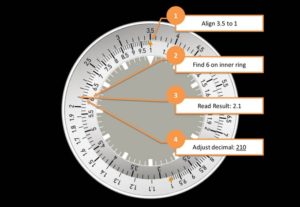 The Caliper Timepieces website gives a description and instructions on how to read the sliders and how to utilize the numbers for answers. In this example to multiply two numbers, align one of the numbers to the arrow at 1. Find the other number on the same ring as the arrow and read across to find the result.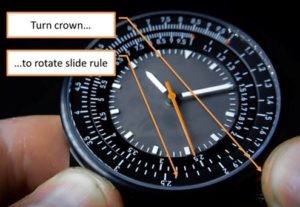 Mark Sirianni Watch Repair
25 Fraley St.
Kane, PA.  16735
Phone  1-814-837-9435
cell – 1-814-558-4818