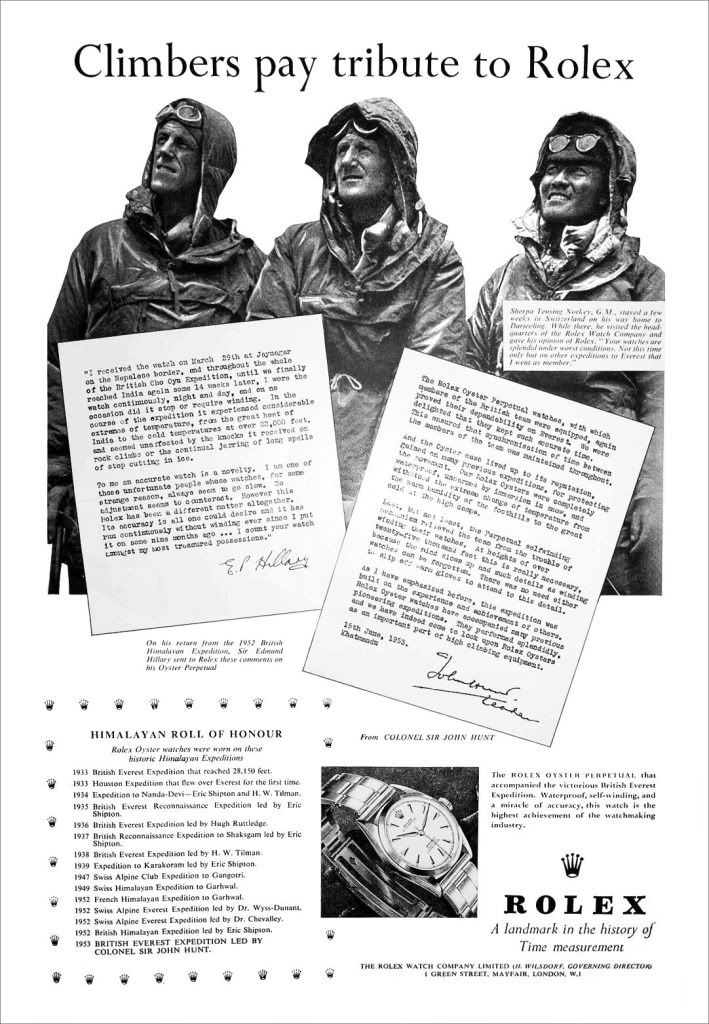 Throughout history, men and women have set their sights on exploring the highest peaks, the deepest valleys and any part of the world not yet before ventured.
When doing any type of exploring, a person must be prepared. One detail that isn't overlooked by explorers is the usefulness of a wristwatch.
A watch can not only do simple things — like telling the time or the date — but can also be the difference between death and survival, being remembered as a pioneer or just as one who succumbed to the conditions.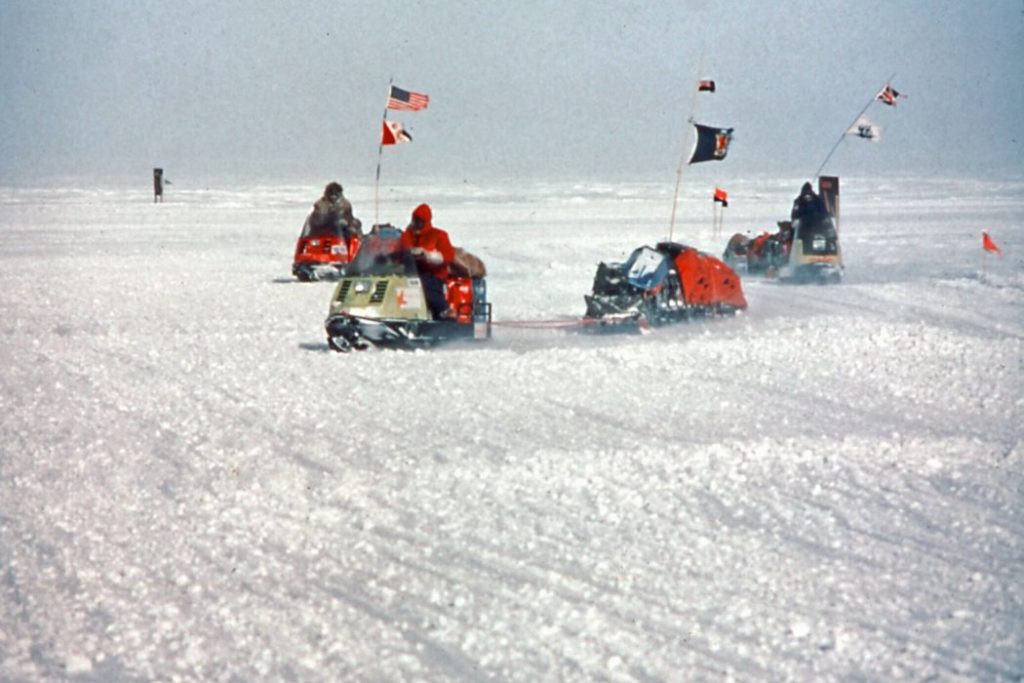 Historically, Rolex was the go-to watch for explorers. Rolex was the brand on the wrists of Sir Edmund Hillary when he became the first man to stand atop Mount Everest in 1953.
When Reinhold Messner climbed the summit without oxygen in 1970, he too was wearing a Rolex. Robin Knox-Johnston traveled around the globe nonstop in 1969 wearing a Rolex, as did Ranulph Fiennes.
In New York City, the Explorers Club celebrates everything having to do with exploration and its members include the likes of Buzz Aldrin, Will Steger and Sylvia Earle. Rolex underwrites the club, which helps plan expeditions to all corners of the world. If an expedition is approved, Rolex will loan watches to the individuals to wear during the adventure.
Rolex watches aren't the only ones on the wrists of explorers.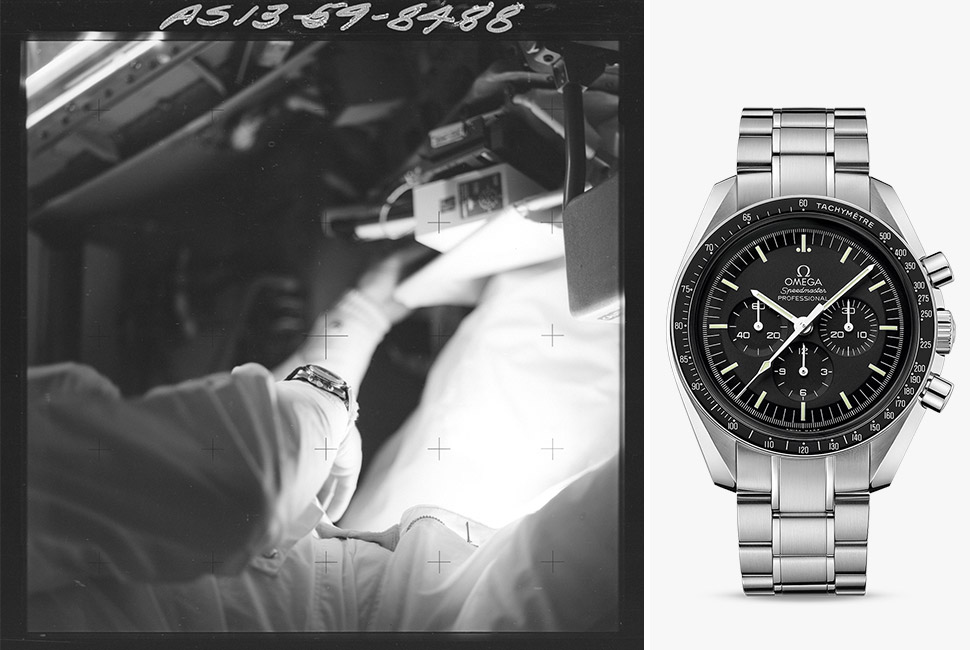 The Omega Speedmaster famously had helped the Apollo 13 astronauts safely make their way back to Earth by using the watch to time 14-second course corrections.
The Omega watches continued to work correctly after being in space and in the cold capsule after it lost power.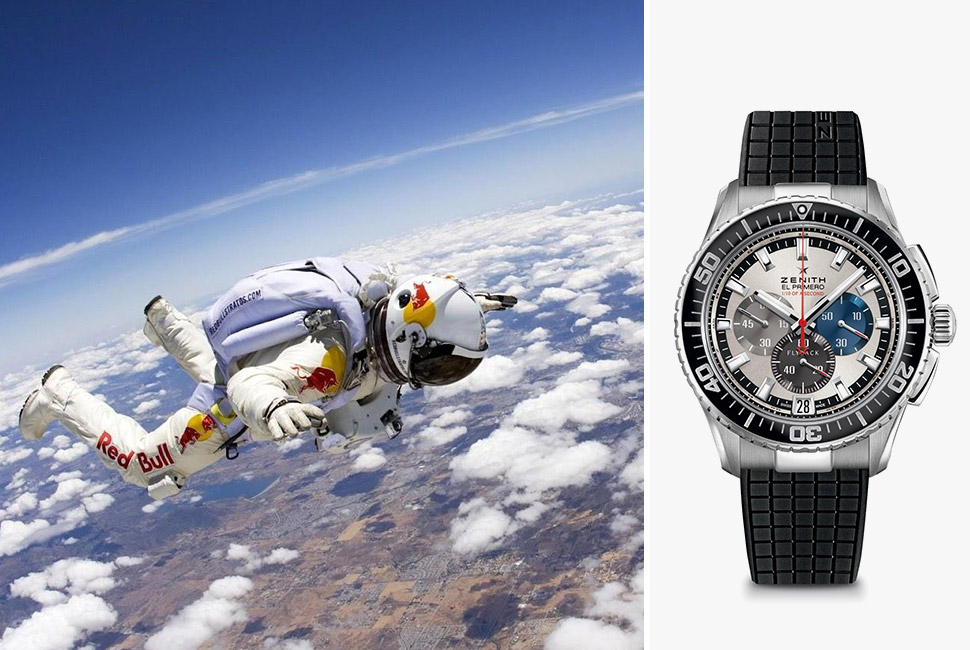 In 2012, Austrian skydiver Felix Baumgartner broke the speed of sound after free falling from 120,100 feet during a televised event.
On his wrist while he was falling back to Earth after being at an altitude with a brisk -65 degree Celsius forecast was a steel-cased Zenith El Primero Stratos Flyback Striking 10th. The watch became the first to break the speed of sound after the nine-minute descent.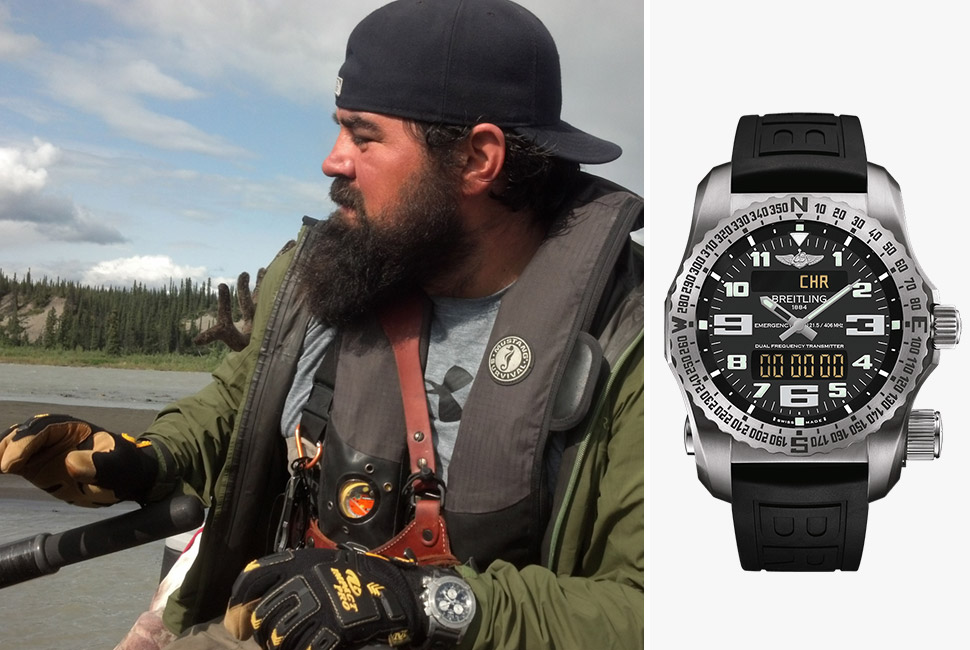 Can a watch save your life? For one hunter in Alaska, it certainly helped. Hunting in Alaska, Mark Spencer became stranded along the mighty Susitna River. He was able to activate a frequency on his aptly named Brietling Emergency. The frequency transmits on the aircraft emergency channel, which led to rescuers finding his exact location.
---

Mark Sirianni
25 Fraley St.
Kane, PA. 16735
watchdoctorpa@gmail.com
1-814-558-4818 Cell
1-814-837-9435