Many watches were created for a specific purpose. Whether that was for fashion, athletics or being in the elements – watches find a void, then they fill it. That's especially true for watches of wartime.
Here are some of the best watches of World War II, 75 years after the Allied nations declared victory in Japan.
---
Bulova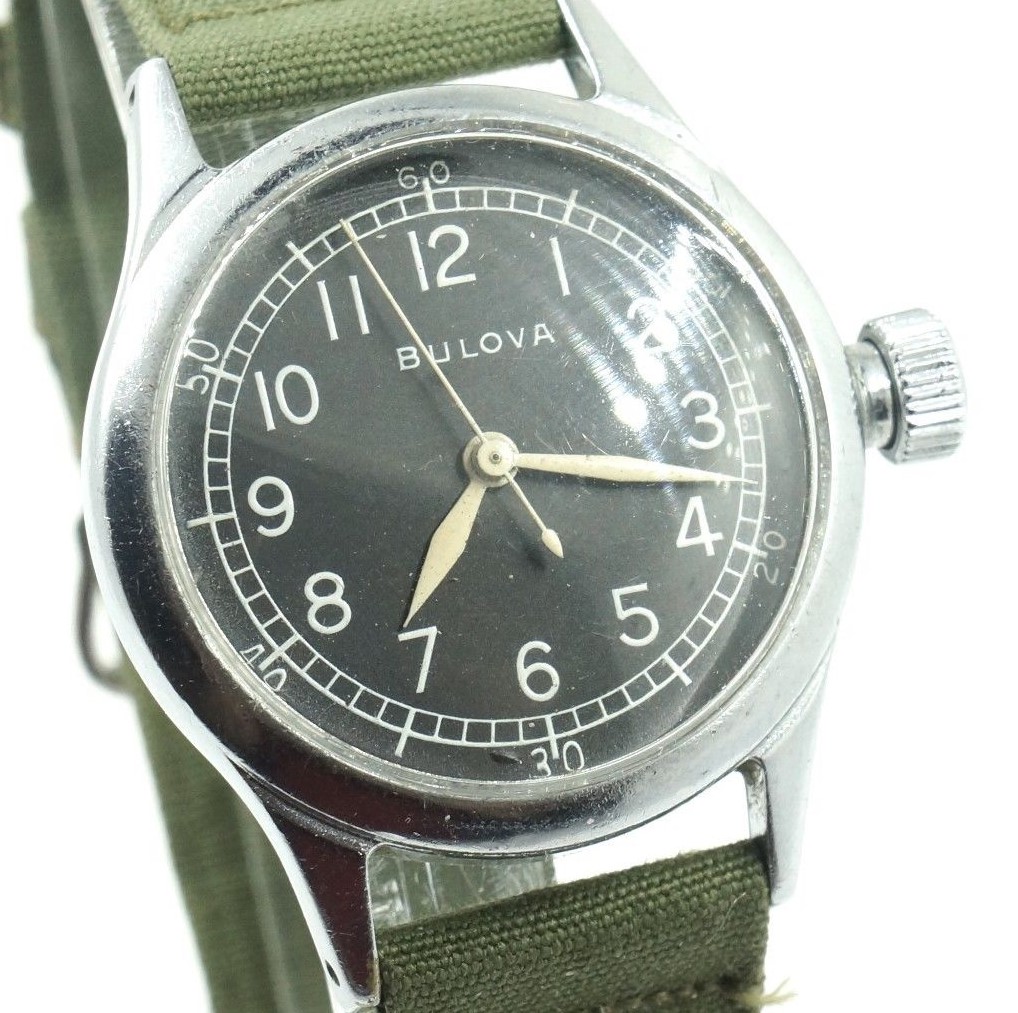 Housed in a positively diminutive (by today's standards, anyway) 30-
32mm case, the A-11 was manufactured by famed American watch
companies Elgin, Waltham and Bulova according to a standard from the
U.S. military.
Mostly produced with black dials, white Arabic numerals
and hands and 60-minute gradations, so many were made that the A-11
is sometimes referred to as "the watch that won that War."
Rarer white- dialed versions are sometimes seen, as well as examples issued to Commonwealth forces under the "6B" designation.
---
Hamilton Model 23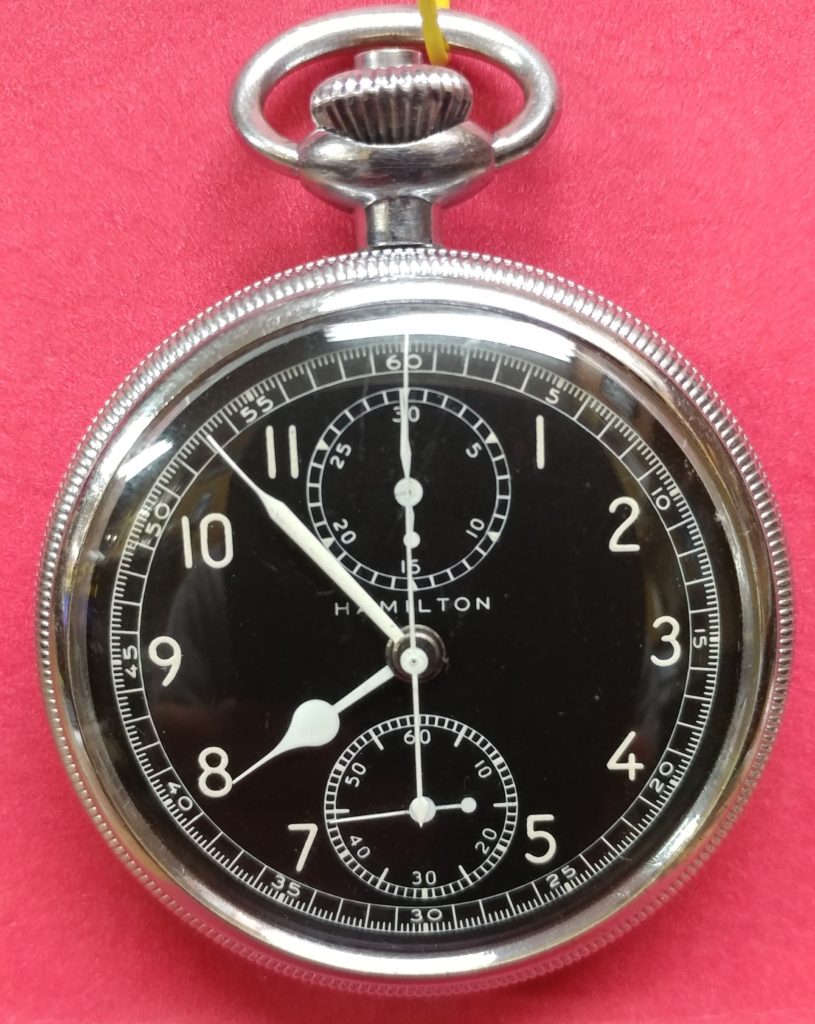 The Hamilton Model 23 chronograph was used by all branches of the armed forces, but predominantly used by the Air Force during WWII and into the 1950s Korean conflict.
---
Longines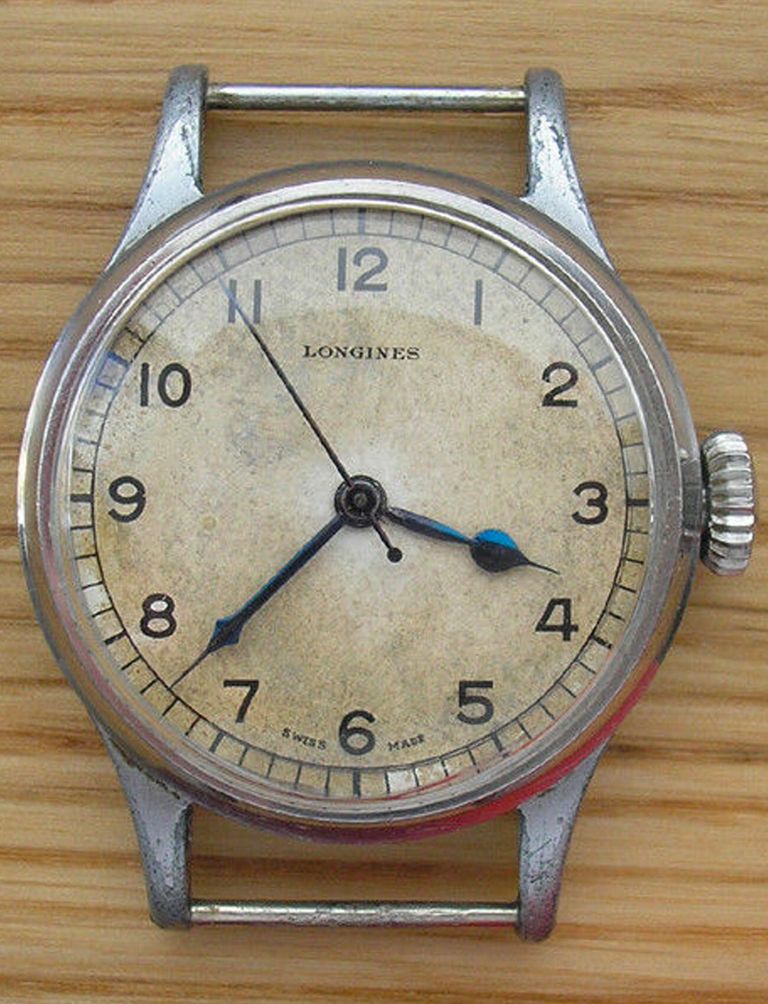 Produced by Omega, Longines and Jaeger-LeCoultre for use by RAF
pilots and navigators, these watches featured white or black dials, Arabic
numerals, central seconds, non-luminous, blue steeled hands and cases
fashioned from "Duralumin" — an alloy of aluminum, copper, magnesium and manganese — that were fitted with steel backs.
Interestingly, in the mid-1950s, the Ministry of Defense re-cased some of the old Omega 30 T2 SC movements from the Omega variants in new, stainless steel cases and provided them new dials.
---
Canteen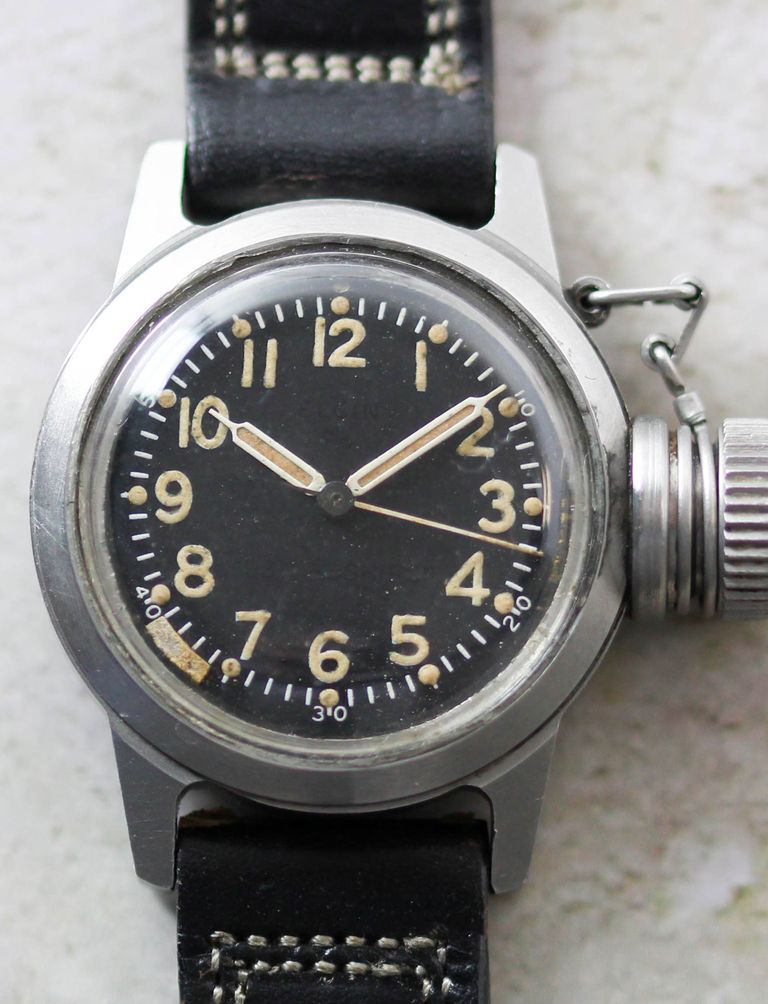 The "Canteen watch" was produced by Hamilton and Elgin for the U.S.
Bureau of Ships and issued to Underwater Demolition Teams personnel,
whose job it was to clear harbors of obstructions and ordnance and to
gather intelligence ahead of beach landings.
They utilized manually-wound, central-seconds movements and featured a unique twist: a special screw-on cover over the crown connected to the watch case by a chain.
This, in combination with a crystal that was soldered onto the
case, was designed to prevent water incursion — an early, American
attempt at a dedicated military dive watch.
---
Fleiger Chronograph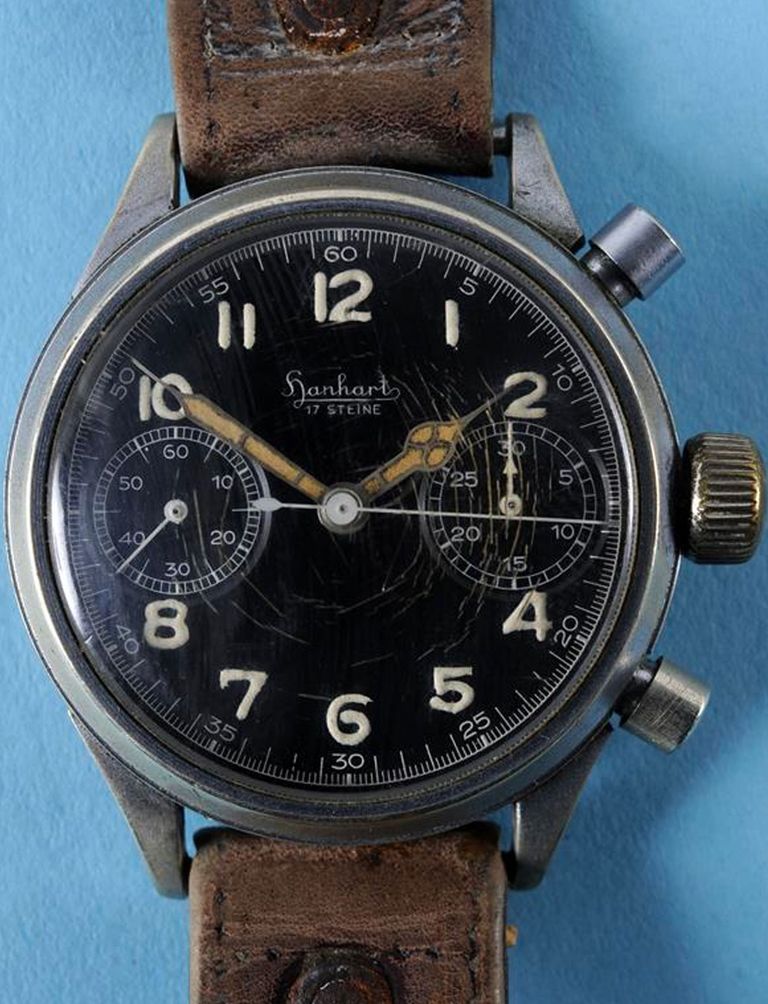 Produced by Hanhart and Tutima in single and dual-pusher versions
from 1939 and 1941, respectively, these aviation chronographs were
earmarked for Luftwaffe personnel.
Utilizing the cal. 41 from Hanhart, cal. 59 by Tutima (both dual-pusher designs) or the cal. 40 from Hanhart (single-pusher design), they featured nickel-plated brass cases, black dials with white Arabic numerals, central flyback seconds hands, 30-minute and running seconds counters and knurled rotating or smooth fixed bezels.
A well-known, recognizable variant had a red-coated
chronograph pusher, a design that's still present in the modern Hanhart
collection.
---
Japanese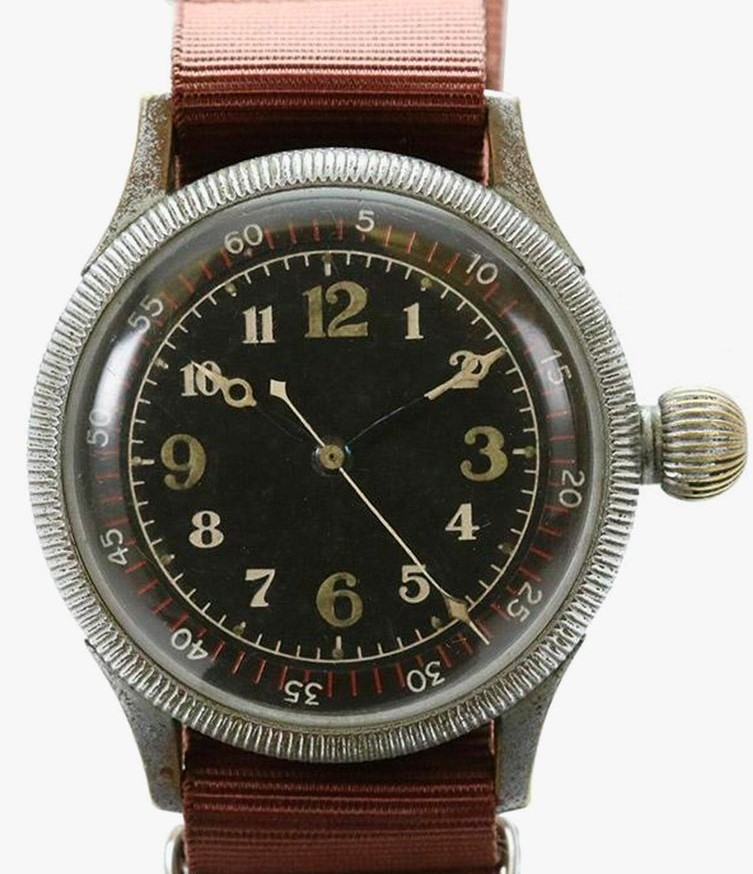 Seikosha, part of the Seiko group, produced different watches and clocks
in the 1930s and 1940s for the Japanese military.
The Tensoku (an abbreviation of tentai kansoku, meaning "astronomical observation") was produced for pilots of the Mitsubishi A6M Zero, the aircraft infamous for its role in the attack on Pearl Harbor.
Roughly analogous to Germany's Beobachtungs-uhren, they featured oversized 48.5mm cases, manually wound movements, large onion crowns, Arabic numerical indices and coin-edge bezels.
---
---
CHARLEY PHOTO OF THE DAY: She is tired from the heat. "Wearing a black fur coat during the summer is no fun" said Charley
---