With Election Day last week, we continue our look at presidents and their watches.
Lyndon Baines Johnson was the 36th president and served from November 22, 1963 (immediately after John F. Kennedy's assassination) through 1968.
---
Patek Phillippe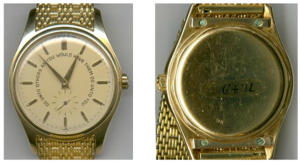 LBJ is the only U.S. president confirmed to have owned a Patek Philippe watch.
His was a reference 2526 in 18k yellow gold and was ordered through Tiffany & Co. with a special yellow gold Tiffany bracelet.
Around the center of the watch's enamel dial it states "Do Unto Others As You Would Have Them Do Unto You," known also as the Golden Rule.
The watch is in the collection of the Lyndon Baines Johnson Library and Museum in Austin, Texas.
---
Hamilton Electric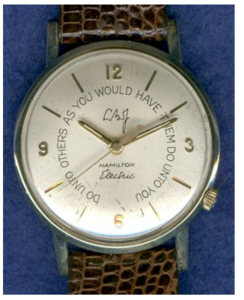 The Vulcain Cricket wasn't the only watch LBJ liked giving as a gift.
In 1964 he had a similar dial as his Patek Philippe put on a run of Hamilton Electric watches he ordered for the express purpose of also giving as gifts.
These watches all featured LBJ's initials and the Golden Rule around the insides of the dials.
---
Hamilton Pacer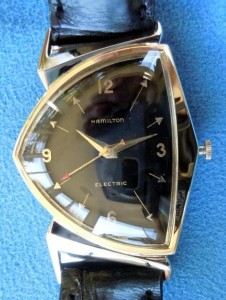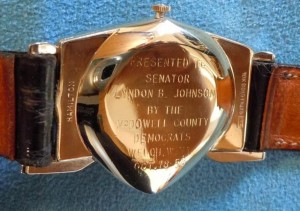 In 1958, LBJ was presented an electric 10k gold­filled Hamilton Pacer during a visit to the McDowell County Democrats in West Virginia.
The back of the watch reads "Presented to Senator Lyndon B. Johnson By the McDowell County Democrats Welch, WV Oct. 18 58".
The watch has a distinct Hamilton design and is reminiscent of the Hamilton Venture, which was known for being worn by Elvis Presley in the film "Blue Crush."
The watch is now said to be in the collection of Rene Rondeau, an expert on Hamilton electric watches.
---
Vulcain Cricket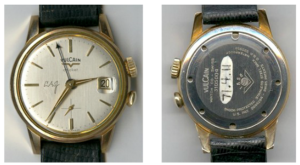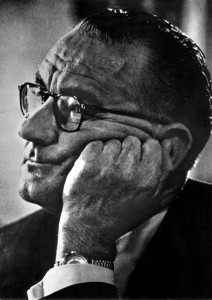 Like presidents Truman and Eisenhower before him, LBJ also owned a Vulcain Cricket that was personally given to him by the company.
In a thank ­you letter to Vulcain's president, LBJ wrote, "I value it highly and feel somewhat less than dressed without it."
In 1964, the president was photographed for the cover of Newsweek, and his Cricket was clearly visible.
Supposedly, when LBJ was in Geneva for a conference he asked his staff to buy as many Cricket watches as they could so that he could give them as gifts – all because he was such a large fan of the watch.
---
Rolex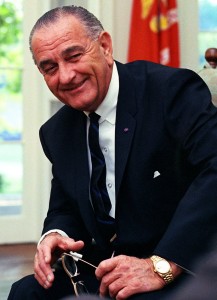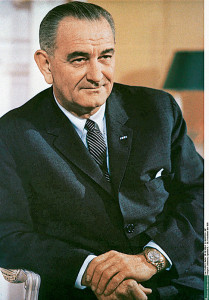 President Johnson was also well­ known for wearing a yellow gold Rolex Day­Date.
He wore the watch on the bracelet now called the "President" bracelet, and the Day­Date brand itself is now known as the "Rolex President."
LBJ was also known to have given at least one Rolex as a gift. In 1973 before he died, he gave a gold Rolex to his cardiologist J. Willis Hurst who had cared for him since his heart attack in 1955.
Johnson instructed Hurst to take the watch to a jeweler himself to have it engraved with the inscription "To JWH / Love LBJ".
It is believed that LBJ knew he was close to death at this time and was in a hurry to give the gift to his doctor.
When Hurst was embarrassed by the inscription and didn't wish to have the inscription made, LBJ wrote a letter to the store himself asking them to do the inscription.
---
LeCoultre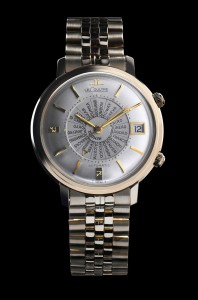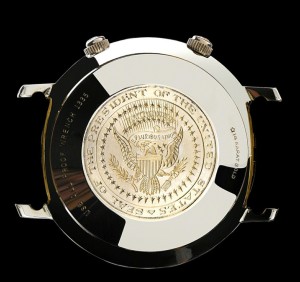 ---
Mark Sirianni Watch Repair
25 Fraley Street
Kane, Pa. 16735
814-837-9435
814-558-4818 (cell)
watchdoctorpa@gmail.com

CHARLEY PHOTO OF THE WEEK:
She is on High alert, Tom is eating Tater Tots!