The dial is where the show is, and without the same technical and durability constraints of other watch components, it's one place where watchmakers have some freedom to experiment with unconventional materials that won't be used elsewhere in a watch. Safely beneath a crystal, a dial can be made from a wide range of things, from the banal to the bizarre (although working with almost any material entails its own challenges).
Here are some other unexpected materials that out-of-the-box-thinking watchmakers have used as dials.
---
Paper dial
The Citizen Chronomaster's dial is actually made from different materials in multiple layers, but what you see is the soft texture of Japanese paper. Considered a traditional craft of Japan, it is typically produced by hand using local plant fibers. On the Chronomaster, it's between a layer of solar panels and a clear disc to protect it to give it the logos a floating effect.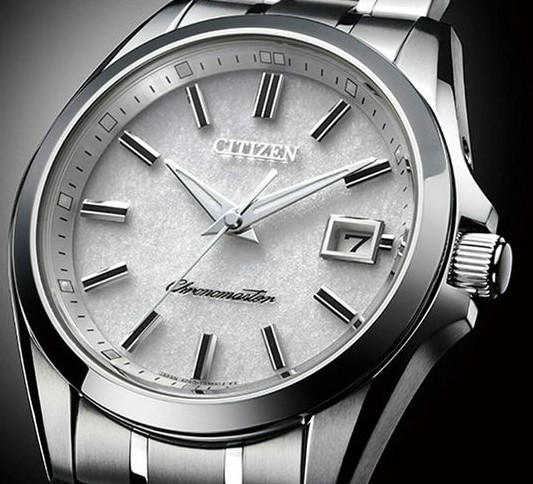 ---
Wood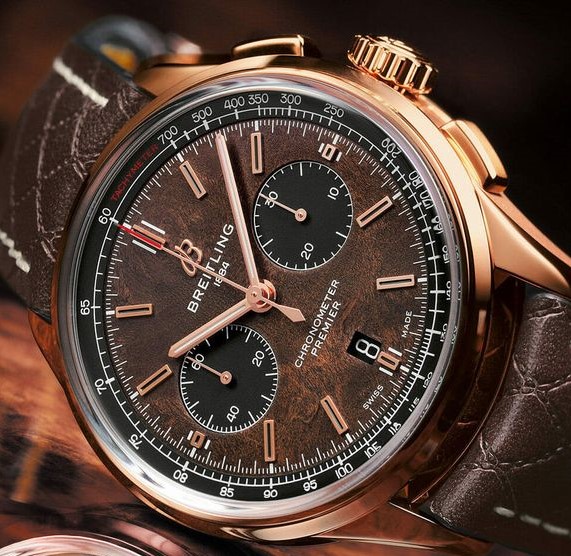 There's nothing quite like the texture and emotional connection of wood, and it has found its way into watchmaking in various forms. Wood dial watches are not unheard of at all, even having featured on the Rolex President, but they remain relatively rare. The dials of the Breitling Premier watch for luxury carmaker Bentley use elm burl with a wonderfully dark and rich wood grain meant to reference elements of a Bentley's interior.
---
Egg shell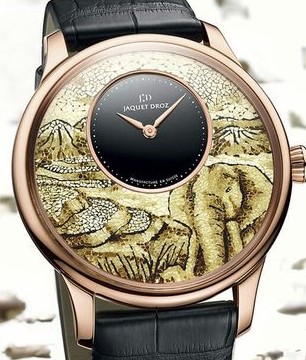 High-end brands like Jaquet Droz are where you'll find more experimentation with exotic materials and techniques. Eggshell sometimes describes a color, but here it's actual quail egg shells cracked into thousands of pieces and then selected for color to create an artistic micro-mosaic — in an African elephant motif. It takes a craftsman around 200 hours to produce this unique piece of art, and the completed design is covered with a layer of clear lacquer.
---
Denim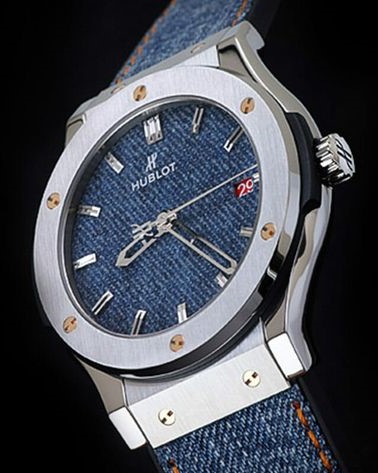 Denim dial? Why not. Hublot is one brand that makes a point of using polarizing design choices and unconventional materials — other such examples include a Classic Fusion with a leather dial. The Classic Fusion Jeans watch uses a blue denim dial that appears to almost be part of the matching denim strap.
---
Coin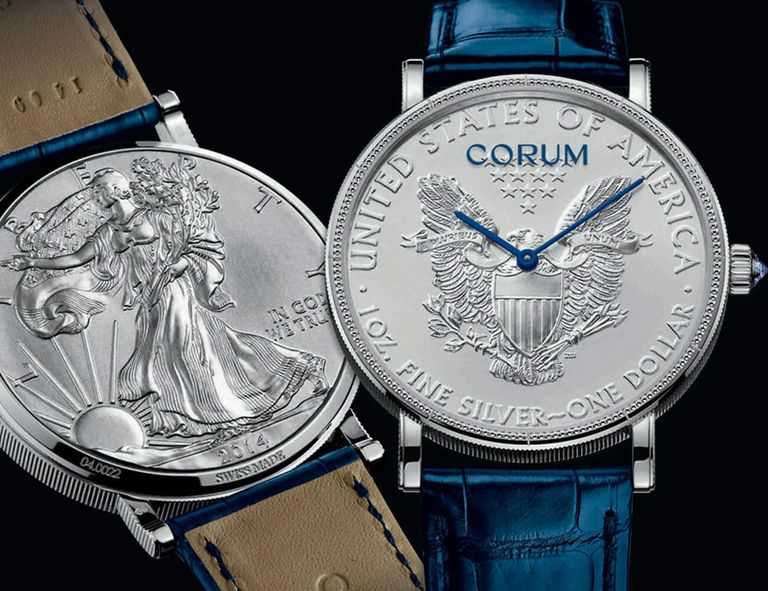 The material of the coin itself isn't the focus here, though some are still notable as precious metals. What's more interesting is the familiar look of a coin employed as a watch dial. A number of watch companies have taken this approach over the years, but none is known for it today like Corum, which maintains a permanent collection of Coin watches among its offerings. For use as watch dials, silver and gold coins are often horizontally bisected to thin them. Notable also is that the watch's case sides are given a "coin edge" finish to make the whole package feel cohesive.
---
Airplane metal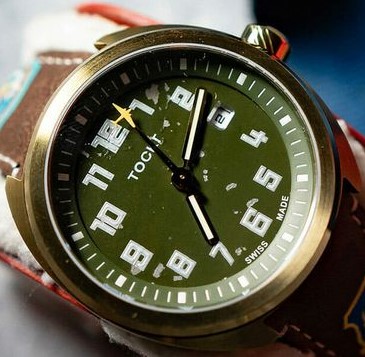 Texas-based independent brand Tockr makes watches with dials made out of aluminum, such as the Tockr D-Day C-47. But it's not just any aluminum. It's metal salvaged from a WWII paratrooper transport plane, and the patina is readily evident.
---
Flower petals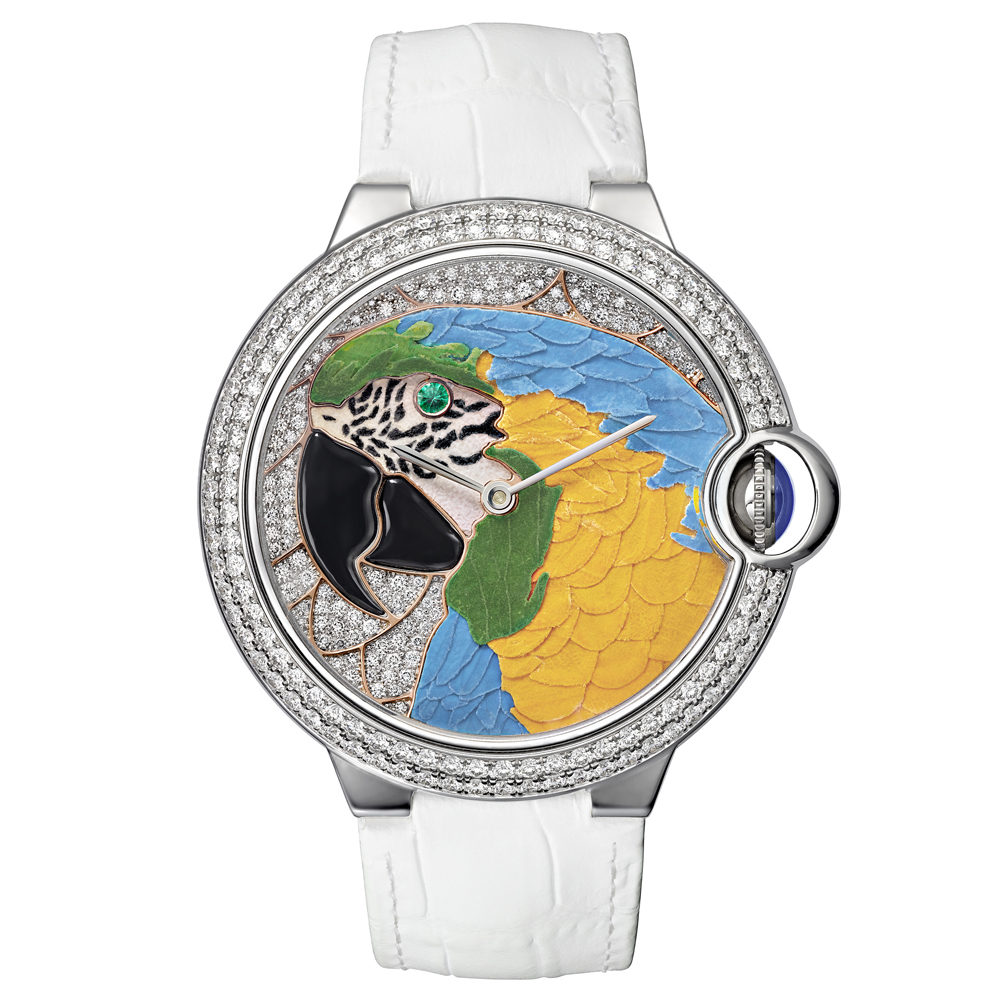 In the Ballon Bleu de Cartier Floral-Marquetry Parrot watch, Cartier paints a picture on the dial using flower petals. The petals are colored, and it is mainly their texture that contributes to the unique look of the piece, with their delicacy contrasting with the emerald used for the eye and the onyx for the beak. The dial itself is in rhodium-plated white gold, with a diamond-set on the bezel. This is quite large, at 42 mm, for a women's watch. It has a white alligator strap. The movement is an automatic Cartier Calibre 049 movement.
---
IWC, carbon fibre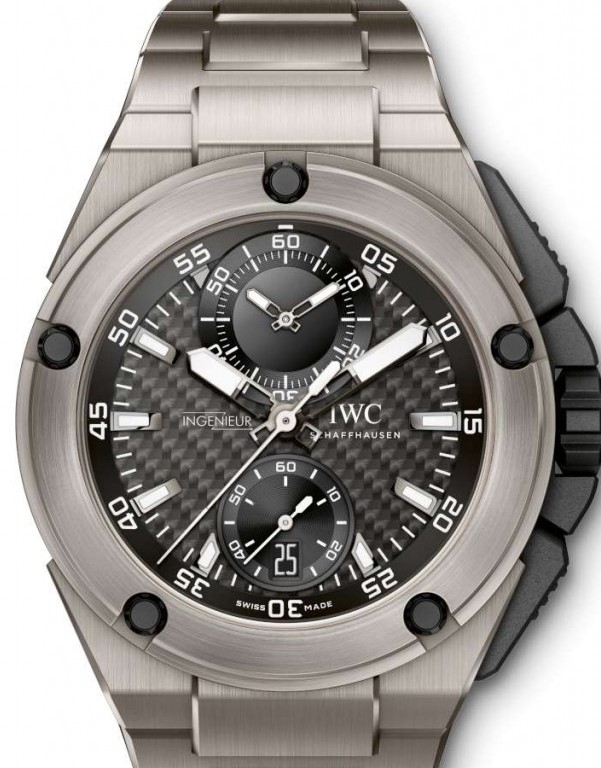 IWC has an agreement with the Mercedes AMG Petronas Formula One team, and so its Ingenieur collection featured a lot of carbon fiber, the material typically used to make race cars. This dark grey material contrasts with the titanium used for the case and bracelet. On the caseback, there is a medallion of carbon fibre which comes from one of the racing cars used by Mercedes AMG Petronas.
---
Jaeger-LeCoultre, asteroid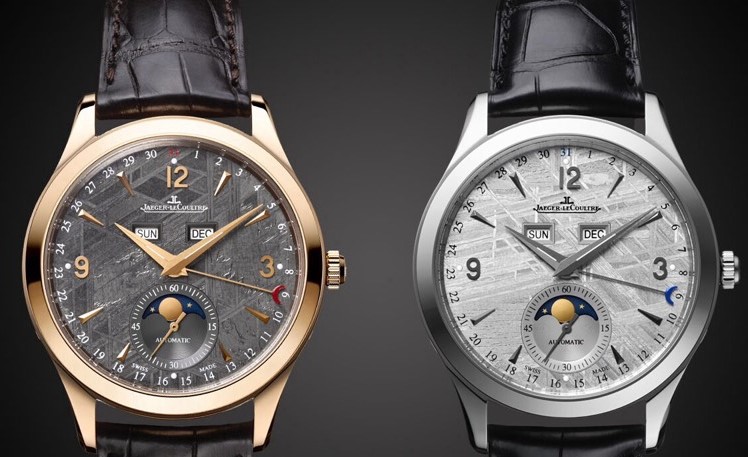 Most asteroids burn up as they plummet to earth through the atmosphere, becoming shooting stars for the last few milliseconds of their existence. A very few reach the ground, testimonials to the epoch in which the solar system was formed about 4.6 billion years ago. Once cut into veneer-slim pieces, they have an interesting crystalline structure.
---
Romain Jerome, coal and steel from the Titanic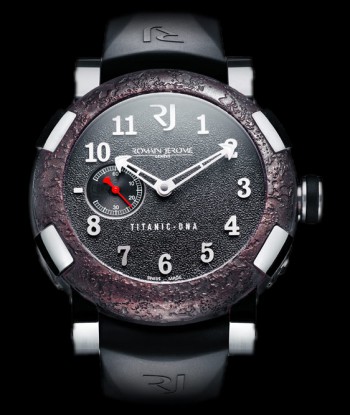 Romain Jerome are masters of the steampunk style in watches, and the bezel and case of this piece contain a small amount of rusted, stabilized steel from the Titanic, along with more from the same shipyard where the unfortunate ship was built. The black dial contains coal recovered from the Titanic. It is a large piece at 46 mm, with an automatic mechanical movement. Several editions of this watch were made, and all were limited editions of 2012 pieces. They all sold out.
---
What is a mother of pearl dial?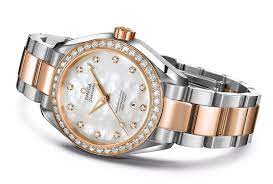 Mother of Pearl is a material that is sometimes used in making the dials of luxury watches. The material is found in the outer coating of pearl, which is why it is named so. Its most distinguishing feature is its iridescence, which makes it appear to change colour when viewed from different angles.
Ceramic dial
---
Ceramic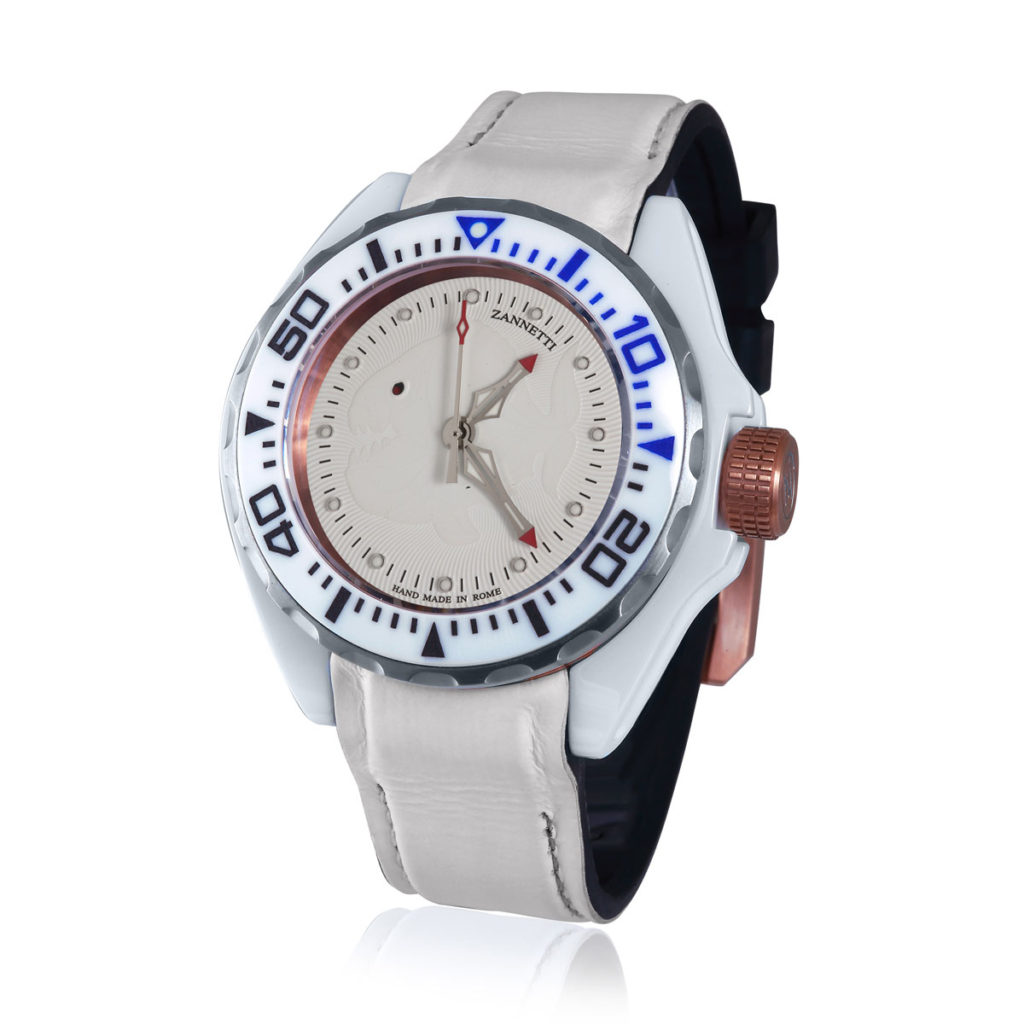 The ceramic retains the color and is scratch-resistant; this means the bezel will always keep its "brand new" look. Ceramic is one of the hardest class of materials known meaning that engineering the material is extremely hard. On the other hand, because it is so tough, it's difficult to scratch.
---
---
CHARLEY PHOTO OF THE WEEK: Charley is usually mild-mannered, except when it comes to potatoes. Then she can't help herself.