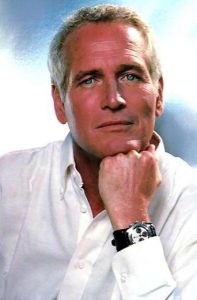 Originally, watches had one job and that was to tell the time.
Now in the 21st century when everyone seemingly has a clock in their pocket with their cell phone, watches have taken on different forms of use.
Like wine, art, or other hard assets like diamonds, gold, and real estate, people sometimes refer to watches as investments.
Certain watches are known to hold their value extremely well — even appreciating in some cases.
Interestingly, they're almost all made by Rolex.
One of the reasons for Rolex's success in value retention, is that it has kept the product line small, enabling many of these watches to become household names.
The Daytona has risen above even its peers in the Rolex family to go beyond being just a collectible watch to the most cherished model of all.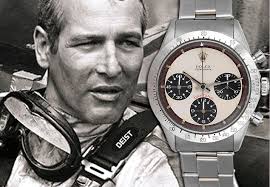 The Daytona has great design, brand equity, and rarity. All three are more than present in the Daytona.
Launched in 1963, it stood out because its chronograph subdials were two-tone — light-colored counters on the black version; black counters on the light version.
In 1969, the two most famous Rolex Daytonas were constructed with slightly larger cases, screw-down pushers, and an upgraded movement.
It was Paul Newman's 1969 racing film Winning that initially sparked the actor's interest in motorsports while training at the Watkins Glen Racing School in New York.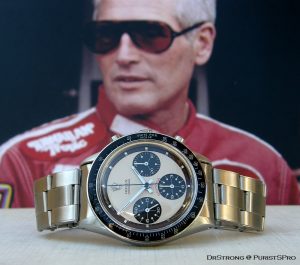 However, close viewing of Winning does not reveal a watch of any particular kind on his wrist.
The "Paul Newman" Daytona, though, with its black outer track that runs around the edge of the dial and matches the subdials, is perhaps the most famous high-end collectible Rolex in the world.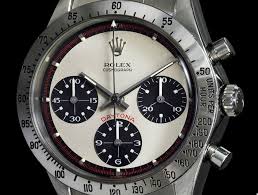 At the time, these special "exotic dials" with strange, 70s-funky designs, were anything but desirable.
When new, the price of an Exotic Dial Daytona was the same as that of a traditional model — around $170.
Because they proved hard to sell, many retailers discounted them considerably.
Now, a standard pump-pusher Daytona from the 70s is worth around $22,600.
But the same watch with a Paul Newman dial is worth around $96,000.
In 2017, Rolex's Cosmograph "Paul Newman" Daytona Ref 6239 sold for a record $17 million.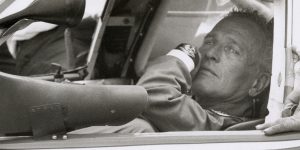 ---
CHARLEY PHOTO OF THE WEEK: Fall means plenty of time to sit (and nap) on the back deck without having to worry about being too hot.