Wrist watches have many different types of complications: chronographs, GMTs, perpetual calendars , day and dates. One uncommon compilation is an alarm in your watch. Alarms are common in digital quartz watches but somewhat rare on a mechanical watch.
Alarm watches have been around since the early part of the 1900s when Eterna first patented an alarm wristwatch in 1908. That patent was put into use when the watch was manufactured and sold in 1914.
It wasn't until the Vulcain Cricket line in the 1940's that the alarm would gain in popularity. Earlier offerings were either too complicated, inaccurate or just not loud enough. Vulcain was able to overcome these shortcomings to produce more desirable alarm watches.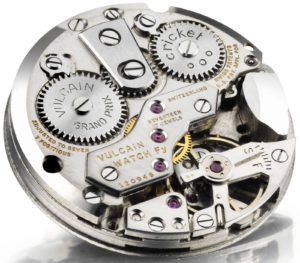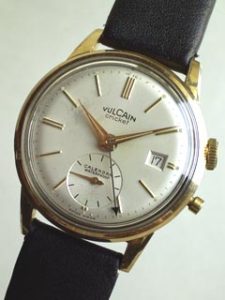 The Vulcain Cricket is equipped with two barrels, one for the movement and the other for the alarm, emitting a sound reminiscent of the chirping of a cricket – hence its name.
LeCoultre Memmovox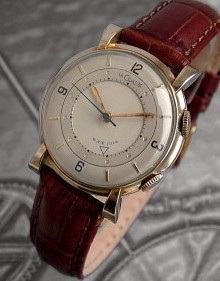 Jaeger-LeCoultre got in on the game in the late 1940's and progressing the style with the development of the Memovox, the first automatic watch with an alarm.
---
The Presidents' Watch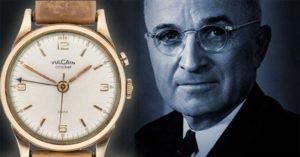 In the 1950s, President Harry Truman was gifted the Vulcain cricket alarm watch by the White House photographers. The tradition continued with Dwight D. Eisenhower, Richard Nixon, Lyndon Johnson and Barack Obama.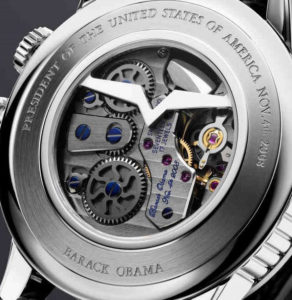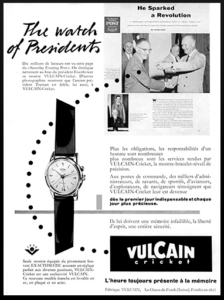 ---
Below are other notable mechanical alarm watches
Omega Seamaster Memomatic

---
Tudor Advisor 7926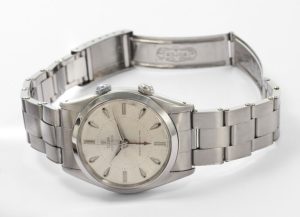 ---
Seiko BellMatic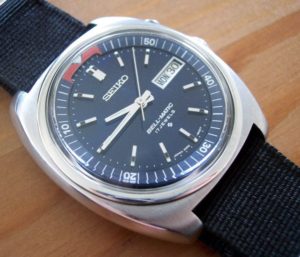 ---
Seiko BellMatic movement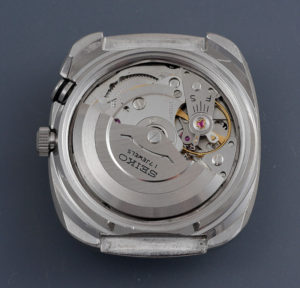 ---
Bulova alarm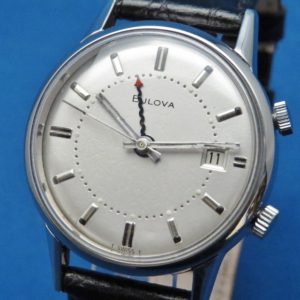 ---
Technos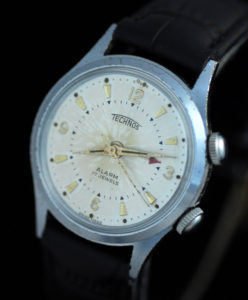 ---
Poljot Russian alarm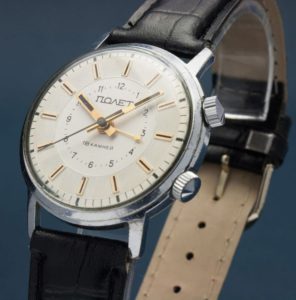 ---
CHARLEY PHOTO OF THE WEEK: Charley was waiting to catch a train during her walk.