In every profession, there are tools important to the trade. New iPhones still sometimes require a phone screen, protector and other attachments. Repairmen carry toolboxes filled with instruments to help do their jobs better and quicker.
There are likely some tools with multiple uses — tools that are a jack or jill of all trades. Without them, our jobs would be increasingly difficult.
In watchmaking, that tool is the staking set. The base of the staking set has a rotating set of round holes, which can accept anvils and stakes. The tool is used by lining up an anvil or stake in the base and another in the headstock.
Some of the uses of the staking set are reducing the diameter of a round hole in a plate, removing the roller from a balance or forming a rivet for a balance staff.
Like any good mechanic, using the proper tools makes just about any project easier. My staking set is my go-to item on a variety or repairs.
---
This is my vintage chrome Inverto staking set. A real beauty for anyone that appreciates fine tools. This one will last forever.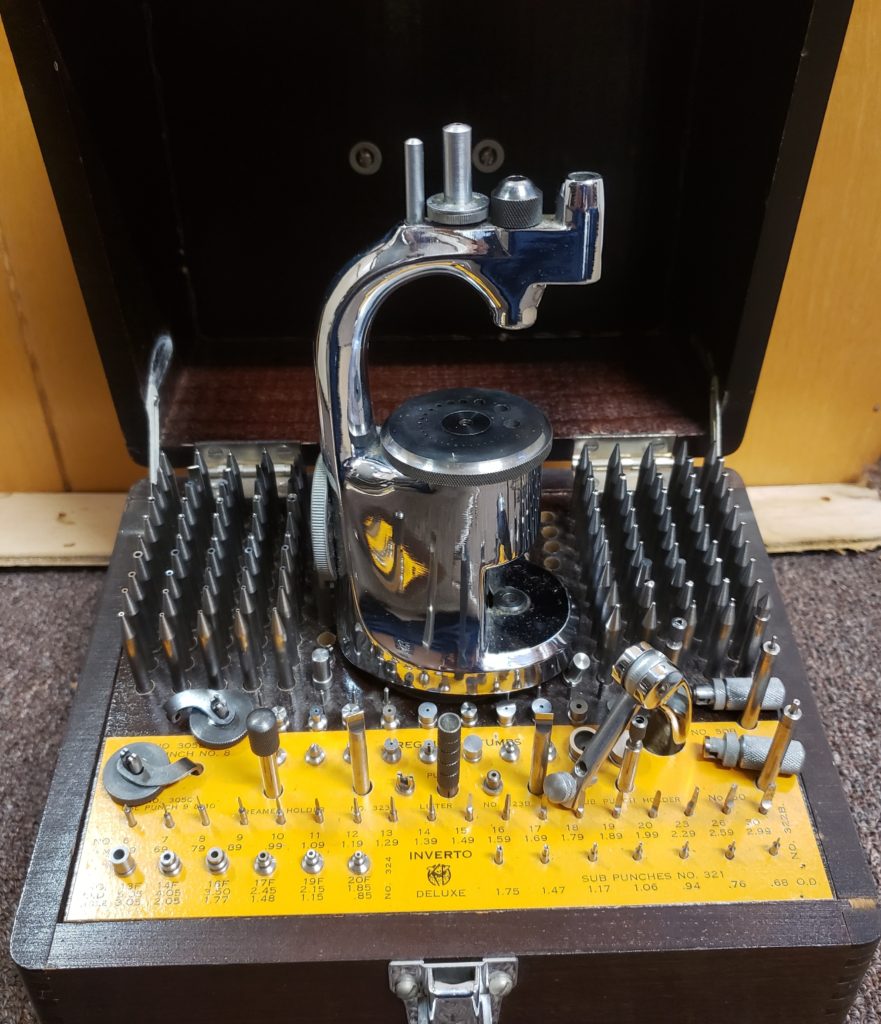 ---
Up close picture of some of the punches and small items that I use everyday to repair watches.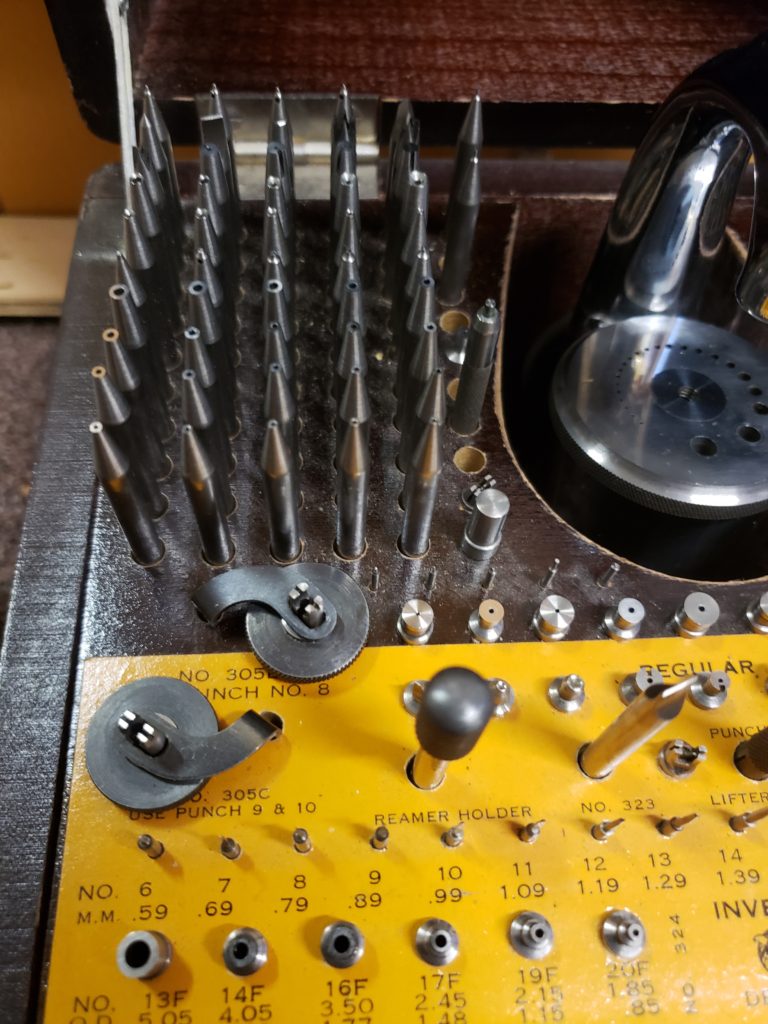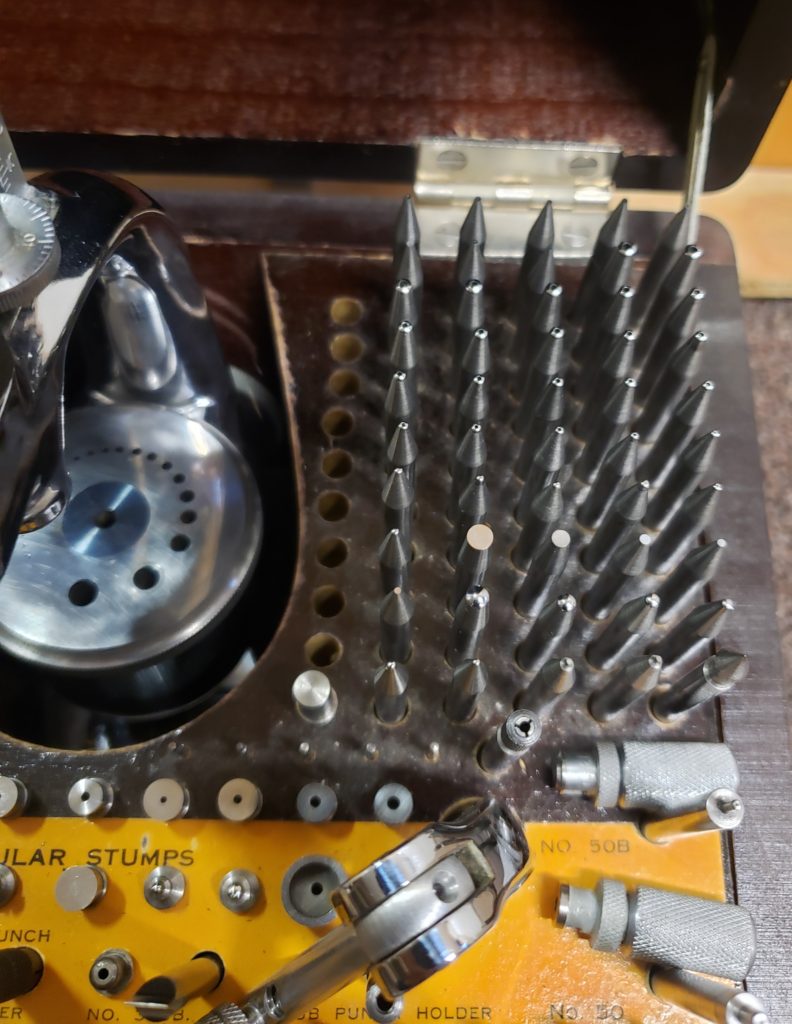 ---
This is the staking set that I got when I was at Bulova school back in 1977. Still going strong over 40 years later.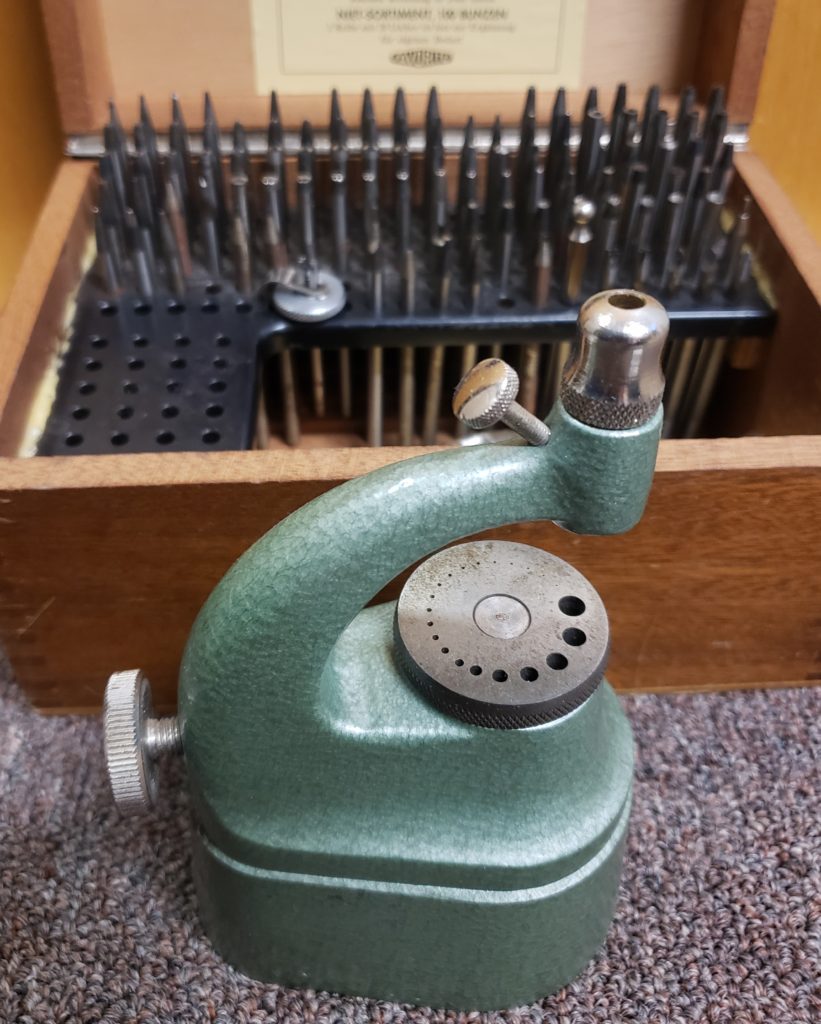 ---
Small punches are great for lots of uses around the shop.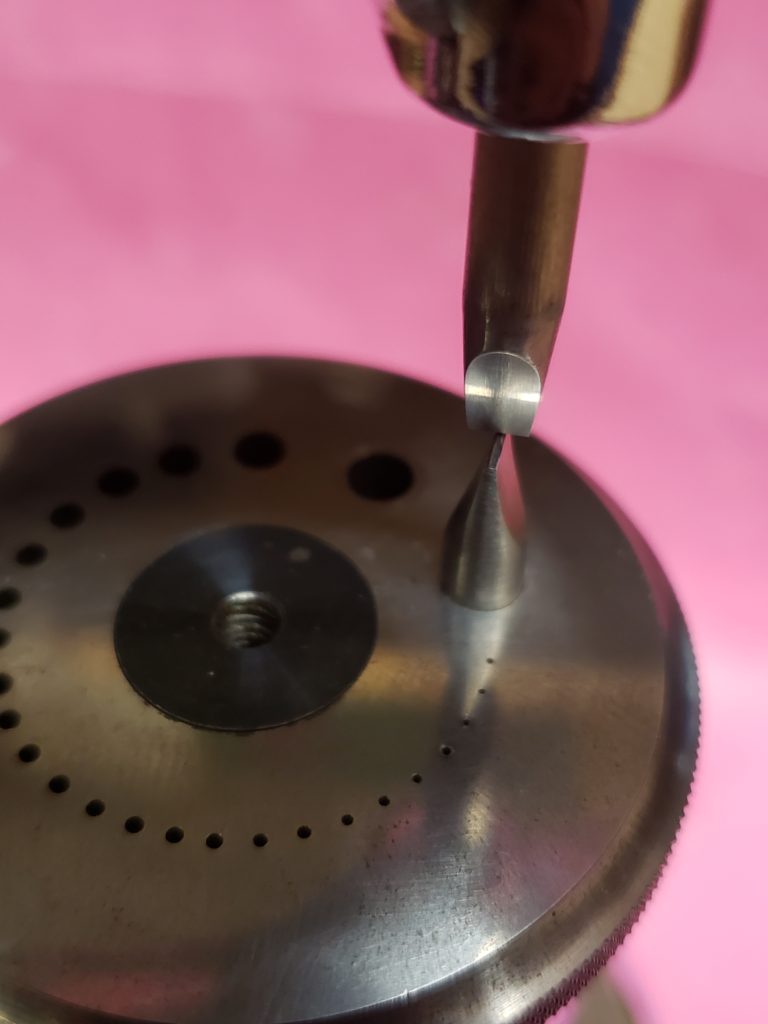 ---
This attachment is used to remove the roller table on a watch.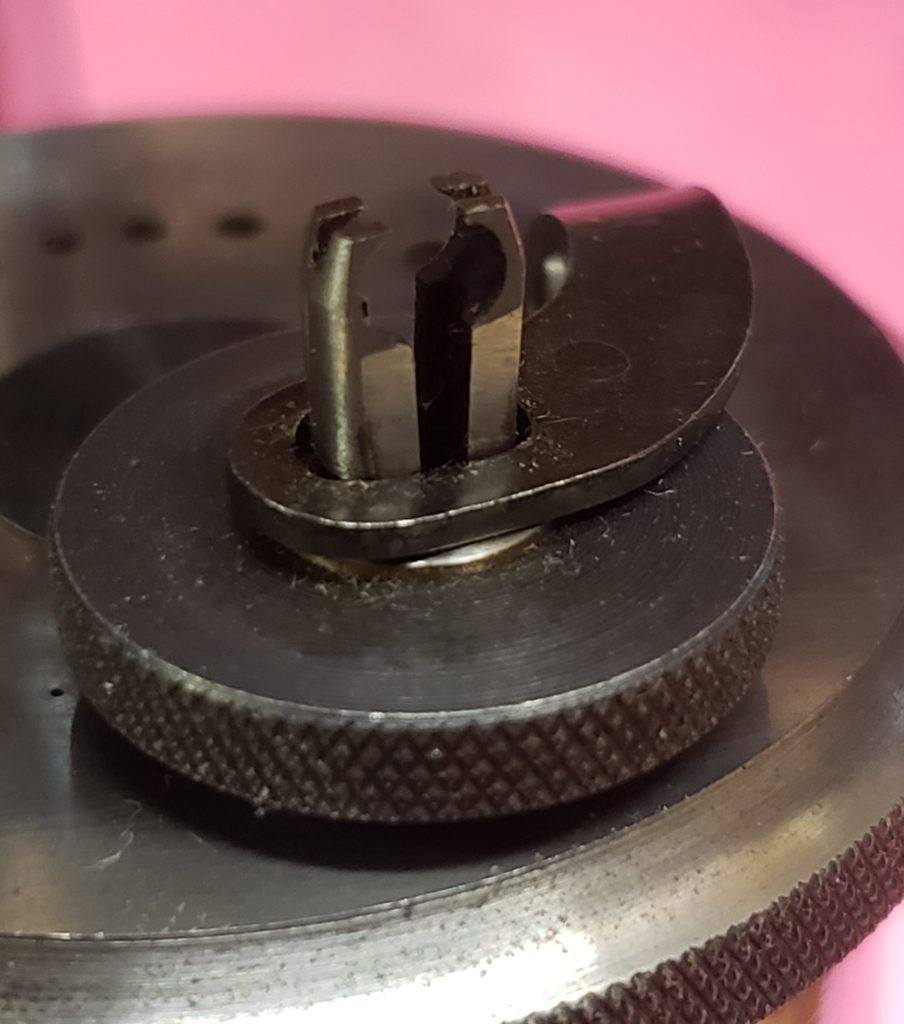 ---
The main use of a staking set is used to replace a balance staff on a watch. Here I am replacing a staff on a Hamilton 992b pocket watch.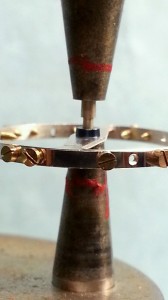 ---
Adding the roller table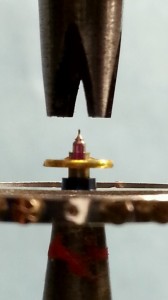 ---
---
Charley Photo of the Week: Ready for my walk!!