Few television shows have been as consistently praised for the quality and authenticity of its costumes, sets and props as AMC's Mad Men.
Now in its fifth season, the show continues to go to great efforts to source appropriate accessories to showcase a real version of New York in 1966.
This obsession with historically accurate physical culture extends to the wrists of the characters.
Today I would like to take a closer look at some of the stars of Mad Men: Four watches used in the most recent season.
Of all the wrists of Mad Men, Don Draper's has been the most scrutinised.
In series one he wore a Jaeger-LeCoultre Memovox, but with replacement "Tuxedo" style dial. Season two sees him graduate to a gold Jaeger-LeCoultre Reverso, and season four stepped it up another notch with a Rolex Explorer.
Don with his Jaeger-LeCoultre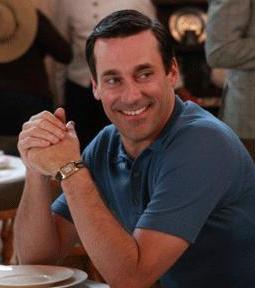 Season 4 and Don Draper with his Rolex Explorer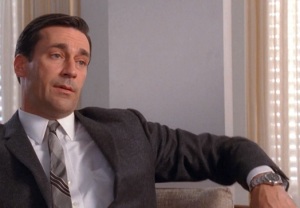 Don Drapers 1966 black dial Seamaster Deville.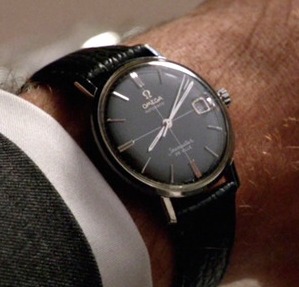 Roger Sterlings 'Tuxedo' dialled Tudor oyster prince.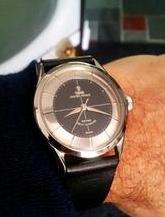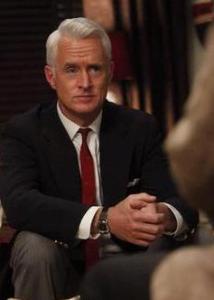 Pete Campbell wears a Hamilton Sputnik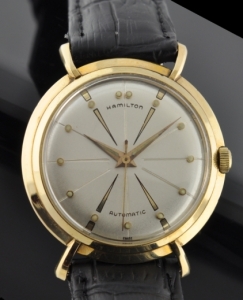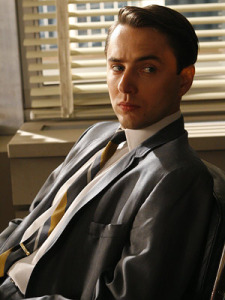 Megan Drapers Jules Jurgenson
The white gold and diamond Jules Jurgensen worn by Megan Draper. the ellipse dialed, diamond embezzled white dialed watch is certainly an appropriate choice for the energetic Megan Draper.
As watch enthusiasts it's great to see a television show such as Mad Men pay such close attention to the wrists of the characters, and to historical accuracy. And it's fascinating to get an insight into the processes involved in selecting a watch for a character, and we look forward to analyzing the wrists of Draper et al for many seasons to come.

From left to right: Don's Seamaster Deville, Megan's Jules Jurgensen, Roger's Tudor and Pete's Hamilton Sputnik Derek Dier.