Most individuals within the watch collecting community will associate a ticking seconds hand with a battery powered quartz movement, but there's also a less common mechanical complication that also ticks – deadbeat seconds. During a five year period in the 1950s, Rolex actually manufactured a mechanical watch with this ticking seconds hand called the "Tru-Beat." The complication worked similar to older pendulum clocks that made use of anchor escapements; essentially, the escapement featured an anchor that swung back and forth, and as the anchor engaged the gears, it moved the seconds hand forward at a constant rate. This made for rather precise timing, but in a "ticking" movement that was unlike most other mechanical
watches.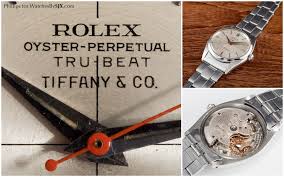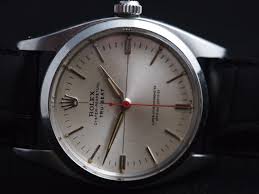 Rolex's reference was first introduced in 1954 and was intended to be used by doctors and medical professionals. By ticking only once a second, the watch would enable the wearer to more accurately calculate the pulse rates of medical patients. Unfortunately, there wasn't enough of a demand for this type of watch, and it was discontinued five years after first becoming available. As a result of this, the TruBeat is now one of the rarest vintage Rolex references in existence today, with very few appearing on the market each year.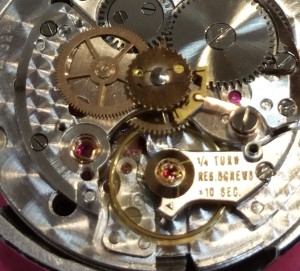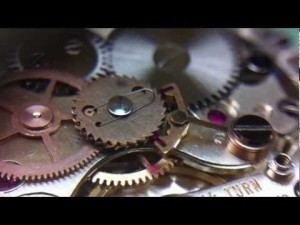 Today, this reference is coveted by collectors due to so many (like several other vintage Rolex models) having been altered and corrupted over the years. Of the models that still exist, it is common to see the deadbeat seconds module of the caliber 1040 removed after servicing by Rolex. They are often seen with the base caliber 1030 movement. This was done not just to maintain accuracy and improve the overall ease of
servicing the movement, but also due parts for the deadbeat mechanism becoming virtually unavailable about a decade after production.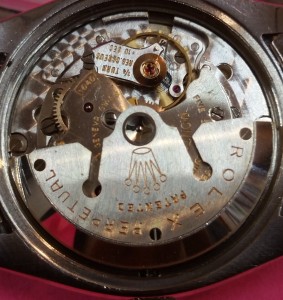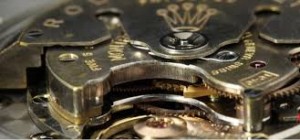 Click on the link below to see how the Tru Beat runs.