ETA designs and manufactures mechanical and automatic watches, watch movements and is headquartered in Grenchen, Switzerland and is a wholly owned subsidiary of The Swatch Group Ltd. Although the company produces finished watches and movements, ETA specializes in the production of ébauche movements used both in watches of sister Swatch Group subsidiary brands and in the watches of competitors. With the exception of hairsprings manufactured by sister company Nivarox, ETA maintains vertical control over the manufacturing of all of the components required to create a watch movement.
Omega's popular Seamaster line of watches (including the Seamaster Professional 300) previously used an embellished version of the ETA 2892.A2 known as the Omega 1120. This is the movement that we will discuss in this weeks blog post.
First step, remove both case screws and clamps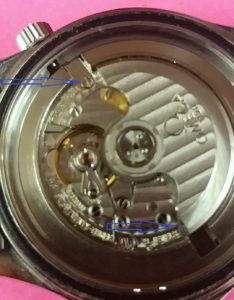 Movement out of the case, remove the dial and hands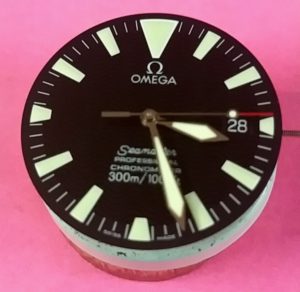 Loosen 2 cam dial screws to remove dial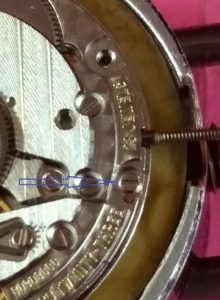 Date Assembly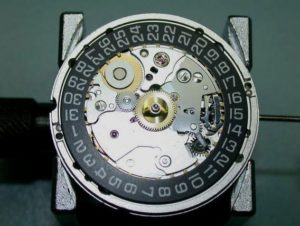 Date Parts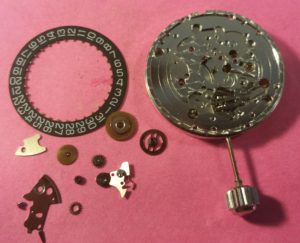 Movement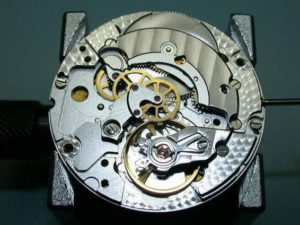 Mainspring barrel and ratchet wheel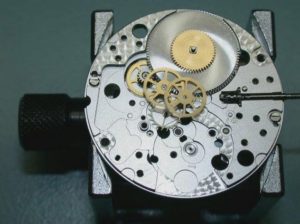 Balance bridge removed showing pallet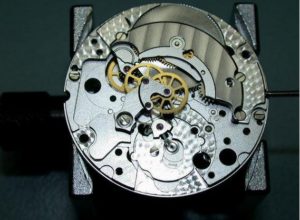 Barrel Bridge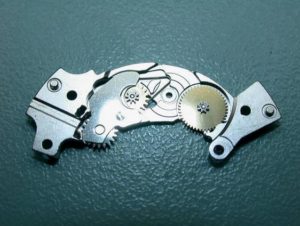 Winding parts and click spring removed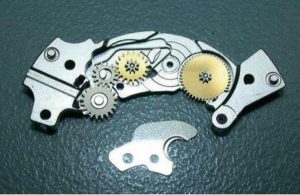 Train Wheels and Pallet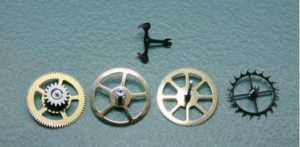 Auto bridge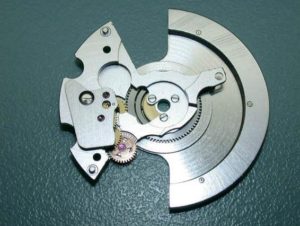 Auto showing reverser wheels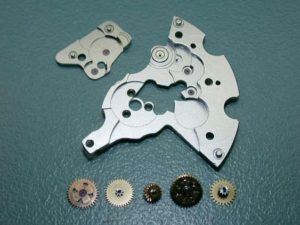 Overall this is quite a well thought out movement, easy to repair, runs great, no hidden springs to make my life difficult. A true joy to work on. Simple and to the point. Well done!!