Watches come in all shapes, sizes, colors and are manufactured all over the world. This week we're going to look at the watches of Russia.
Soviet watches and clocks have had an important history in timekeeping, as they provided time signals for navigation and targeting by aircraft and naval vessels, timed world chess matches, coordinated traffic on Trans-Siberian Railroad and were the first timepieces in space.
One of the most frequently asked questions is, "Are Russian watches good?" My personal motto is that Russians make good vodka, but lousy watches!
Don't forget that Russian watch industry is still in a phase of rebuild, as the Cold War ended just some 30 years ago, which had a significant impact on many Russian industries, including the watch industry.
Russian watches were built mainly to be cheap and simple. More precisely, the creation of Russian watches were born from a 1930 idea of Joseph Stalin's that the Soviet Union could limit Western imported goods while bringing efficient time-keeping throughout the country.
When Soviets went to space in 1961, on their wrists they were wearing Poljot watches, which was the first watch company created under Stalin's directive.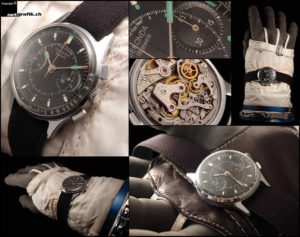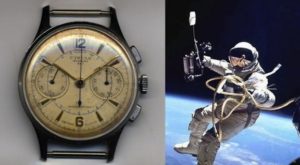 Poljot is probably the most prestigious Russian brand, because it produced mechanical chronographs, the main desire of all the watch collectors. Soviet-made Poljot were simple but well built. After the fall of USSR, Poljot immediately launched new and attractive models, apparently with better materials, but often with unadjusted movements. This led, for example, to many replica watches with badly working chrono functions (early Aviator series).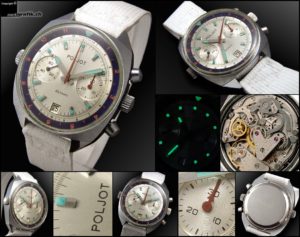 Raketa watches are usually very cheap and reliable, albeit with very basic finishing. Manufacturing out of a factory that dates to the 1700s and Peter the Great, Raketa made watches for the Red Army, Soviet Navy, North Pole expeditions and civilians. It got its name from the Russian word for "rocket."
After the Soviet Union collapsed, the Raketa factory went bankrupt.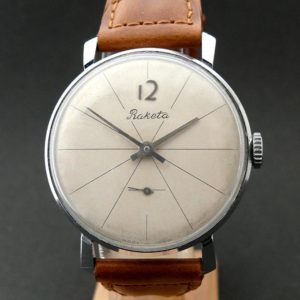 The company still produces watches and movements, but the finish of the cases and dials was very rough. Famously, it produced a signature watch for the 1980 Moscow Olympics.
Vostok, founded in 1942, is the oldest Russian watch company and produced robust, simple timepieces. After the fall of the Soviet Union, there was a downfall of quality (broken movements and loss of chrome on chrome-on-chrome plated cases). Vostok filed for bankruptcy in 2010.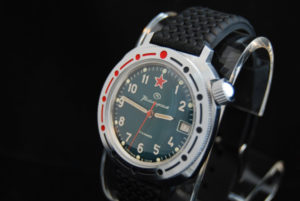 Pilot watches are comparable to Poljot watches of some years ago: made from good quality and materials, but sometimes have some assembling defects.
Slava is working with an expiring stock of movements, while Maktimem is a relatively new brand.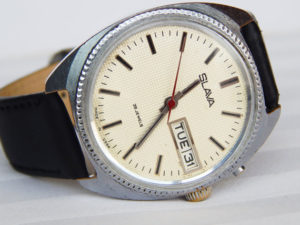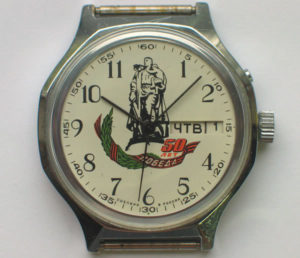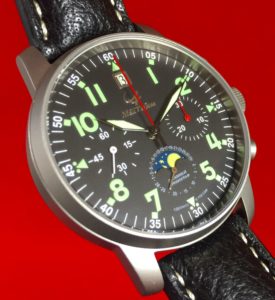 ---
CHARLEY PHOTO OF THE WEEK: The calendar, as of Sunday morning, might say "spring" but Charley is still clinging to the last legs of winter. Here, on a walk, she finds some remaining snow to roll around in an cool off on.