Greubel Forsey has just unveiled its Double Tourbillon 30° Technique, a luxury watch featuring an all-sapphire, completely transparent face. Heralded as the "pinnacle of transparency," not a single piece of metal is used in the dial and case which means that wearers can see all of the movement parts and its workings.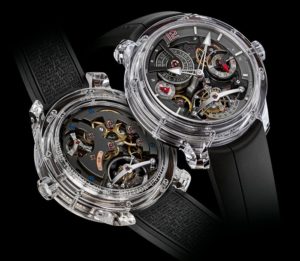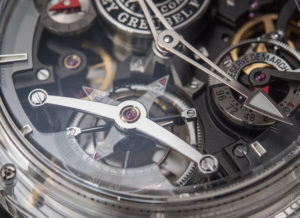 The million-dollar watch is created from a one large sapphire crystal.  Sapphire is used in every aspect in the watch, from the rounded, multi-angular case horns to the crown, and it puts the patented tourbillon movement on full display.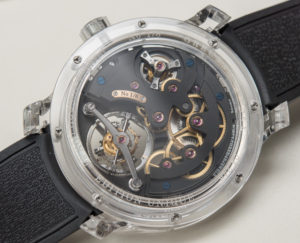 Featuring a hand-wound caliber complete with a 120-hour power reserve, the luxury watch has two tourbillon escapements, one contained inside another. The outer tourbillon completes a rotation every four minutes, and its inner tourbillon rotates every 60 seconds.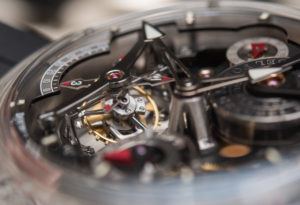 Only eight pieces are currently slated to be crafted by hand over the next three years, and each piece will set you back a stunning $1.275 million.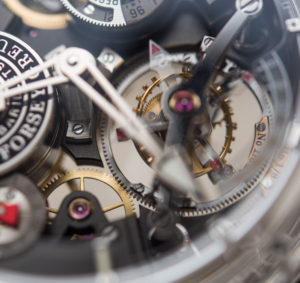 The hand-wound caliber is an incredible feat of technical prowess, in that it houses two tourbillon escapements (a device that compensates for errors in timekeeping due the effects of gravity when the watch is in certain positions)—one inside the other. By utilizing double tourbillons—each rotating at different speeds ,the outer one rotates once every four minutes while the inner one rotates every 60 seconds.