Christie's has announced that, as part of its June 21 Rare Watches and American Icons auction in New York City, it will be selling a Cartier Tank watch owned and worn by Jacqueline Kennedy Onassis.
The watch was a gift given to Jackie by her brother-in-law, Prince Stanislaw Radziwill in 1963. Jackie wore the watch regularly for years and it can be seen on her wrist in many well-known photographs.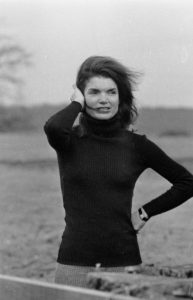 Inscribed on the case back is "Stas to Jackie / 23 Feb. 63 / 2:05 AM to 9:35 PM." This marks the date, start time, and end time of a 50-mile hike that the relatives took together.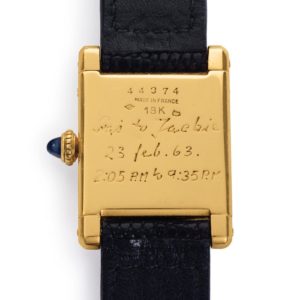 Along with the Tank the winner will receive a painting made by Jackie in 1963 . Below the painting of Stas and his friend Chuck Spalding on a hike, is a hand-written message nearly identical to the engraving, which reads "February 23, 1963 2:05 am to 9:35 pm / Jackie to Stas with love and admiration." Until now, the existence of this painting was not publicly known.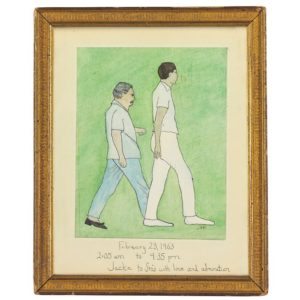 Marilyn Monroe watch up for auction
A diamond cocktail watch made by Blancpain and owned by Marilyn Monroe is going up for auction. Articles up for auction range from  a  sequined dress that was sewn closed while on her body and in which she sang Happy Birthday to President J.F. Kennedy, to  a  tiny jeweled cocktail watch.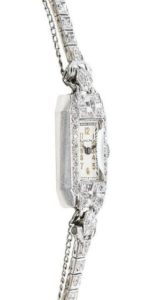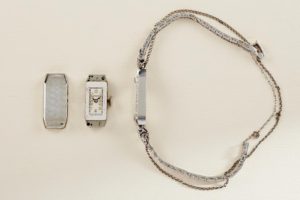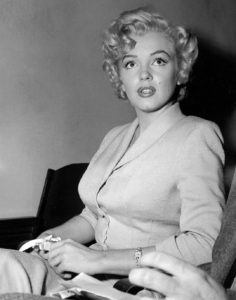 The Blancpain timepiece was bequeathed to Lee Strasberg, Monroe's mentor, upon her death. Lee's widow, Anna Strasberg, has owned it until now. While auction executives say they are estimating the watch to retail for between $80,000 and $100,000 – it will most likely sell for a much more, especially when fans of Monroe and watch lovers get involved in the bidding.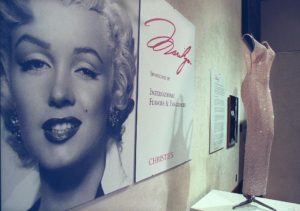 The rectangular cocktail watch is standard 1930 watch that was then adorned with 71 round diamonds and two marquise diamonds.