Roger Moore, the actor famous for portraying James Bond in seven "007" films between 1973 and 1985, has died after a battle with cancer. He was 89.  I thought that this would be a good time to go over the watches he wore in his James Bond films.
1973/1974
Roger Moore's debut as James Bond, in Live and Let Die, and its follow-up, The Man with the Golden Gun.  In those movies, he wore a Rolex Submariner 5513 equipped additional functions. For the first time, his watch had gadgets added by Q. The watch could be triggered to serve as a circular saw, it also had a built-in magnet to deflect incoming bullets. In Live and Let Die, Bond wore another watch, a Pulsar LED digital watches from Hamilton, which helped usher in the quartz revolution.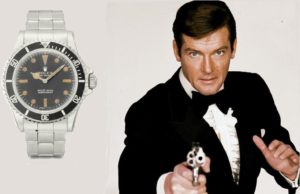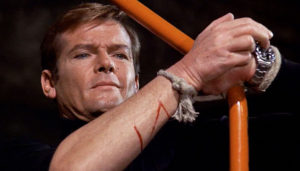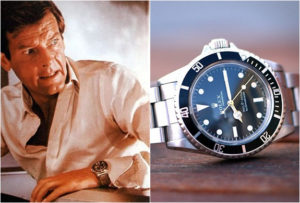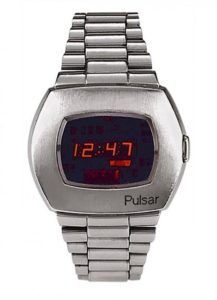 1977
In The Spy Who Loved Me he wore a  Rolex GMT Master and also  a Seiko 0674 LC.  The Seiko functions as a pager: a label-making printer inside the watch ejects strips of paper bearing important messages from the office spymaster M.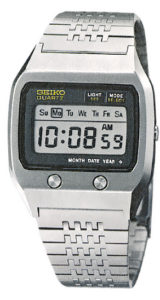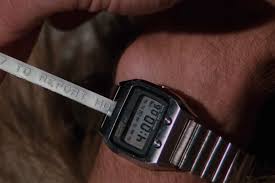 1979
In Moonraker he's assisted by a Seiko M354 Memory Bank Calendar, which conceals an explosive secret that blasts the way clear for the agent and his  flightmate.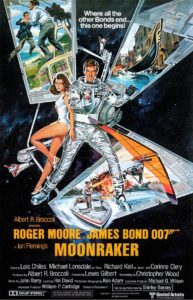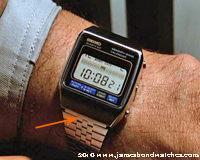 1981
For Your Eyes Only. Two Seiko watches join him: the Seiko 7549-7009, and the Seiko H357 Duo Display.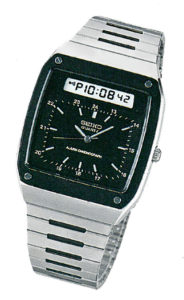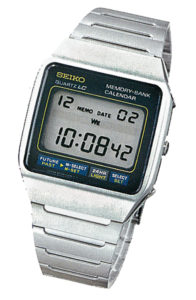 1983
In Octopussy Bond wore a Seiko TV Watch.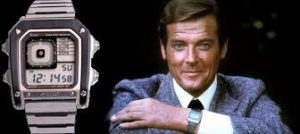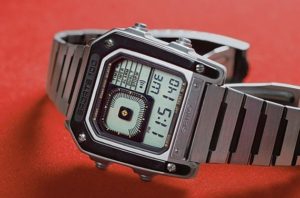 1985
A View to a Kill finds Bond wearing a Rolex Datejust. In other scenes, Bond wears three Seiko watches, including a Seiko Diver's 150m. and Seiko Chronograph.