Build a better mousetrap, and the world will beat a path to your door is a phrase attributed to Ralph Waldo Emerson in the late nineteenth century.
I was thinking about this phrase when I was working on 2 Rolex watches this month. One of the most popular models that I work on is the GMT and GMT 2.  While I was working on the newer model that uses a Rolex movement #3186, I started thinking of the comparison between this movement and the #3185.  I thought that this would make an interesting comparison blog post.  So here we go:
Rolex 3185 vs 3186 Movement
Both the 3185 and 3186 are basically a standard 3135 with the only changes in the date. If you read last weeks blog post, you will note that I voted the Rolex #3135 as my favorite watch to repair.
The standard 3135 is a solid no nonsense movement, both in the train side and also the date.  Nothing fancy, it is simple and easy to work on, no surprises. One of the reasons that I enjoy working on a Rolex movement is the high quality, sturdy design and well thought out layout, how the parts fit etc. That is why I am a bit disappointed in the 3186.  I will show you why I really dislike this one over its older version the 3185.
Rolex Movement #3185
It is easier to show you a few pictures of each movement so that you can see how they are alike and how they differ.  All of the differences that I will discuss are in the date and quick-set.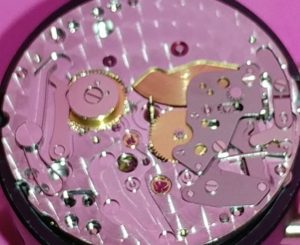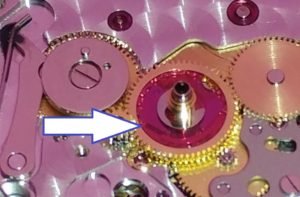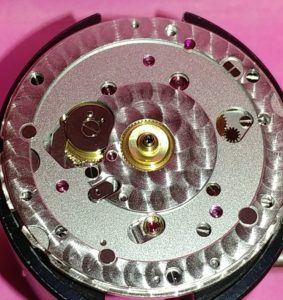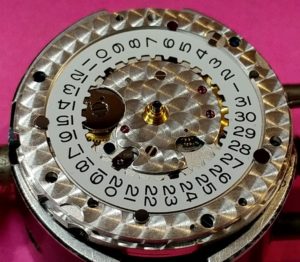 Rolex Movement #3186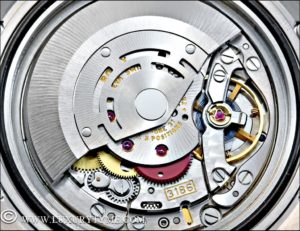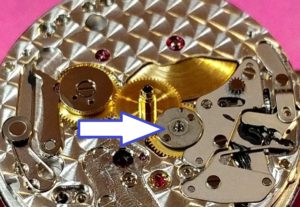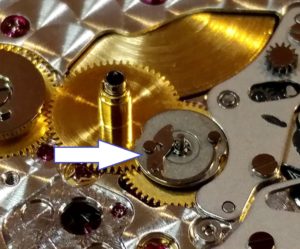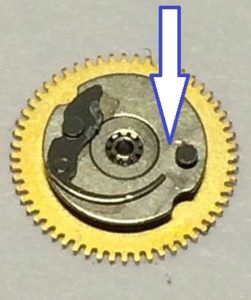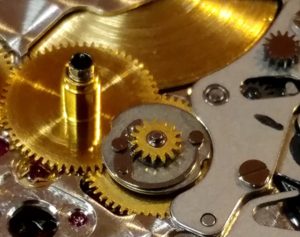 In the last 6 weeks, I have worked on 2 #3186 movements and both needed a new jump hour click spring!
Which one do you think does the better job?