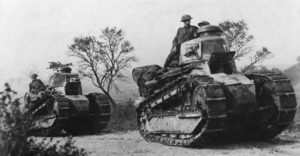 It's one of the world's most luxurious watches. It's graced the wrists of icons like Jacqueline Kennedy Onassis, Princess Diana and Andy Warhol. And last fall, it turned 100.
The Swiss-made Cartier timepiece was created by Louis Cartier in 1917 and inspired by Renault tanks used during World War I. The watches are manufactured in workshops either at Chaux-de-Fonds or in Geneva in the case of watches bearing the Geneva Seal.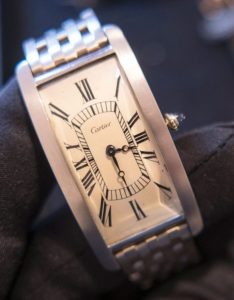 The Tank was actually Cartier's second line of watches. The first was
the Santos, released near the turn of the century, which helped spark demand for timepieces to be worn on the wrist.
Moved by the Americans liberating France, Cartier gifted U.S. General John Pershing one of the prototypes — the Tank didn't hit the market until later in 1919. That delay gave Cartier more time to refine the watch's design.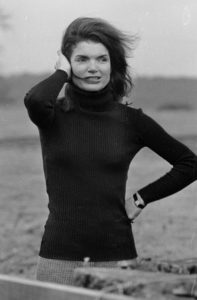 The watch's design includes a sleek rectangular look. When paired with the metal strap of a band, one can easily see the Tank's war inspiration.
Looking from above, the the squared look resembles that of the top of a tank, while the band is created in a way to look like a tank's treads.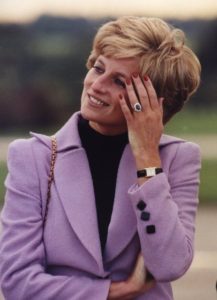 The Tank's shape came with some help from Paris watchmaker Edmond Jaeger, who was an extra-flat and chronometer specialist. Cartier won an exclusive 14-year contract with Jaeger's newly developed movements in 1907, an "ingenious move by Louis Cartier that allowed for one of the most unique collaborations in the history of watchmaking: Jaeger cooperated with LeCoultre, who produced every caliber that Jaeger designed, and Cartier designed and sold the watches.
A celebrity stylist, speaking with the New York Times for a story on the watch's 100th birthday, noted its stylish look is one that can fit any era.
"A hundred years is a long time to be so perfect," said Elizabeth Saltzman, a celebrity stylist for the likes of Saoirse Ronan, Gwyneth Paltrow and Uma Thurman, and a Vanity Fair contributing editor. "There are very few things that fit any era that we've been through and which doesn't go in and out of fashion.

"Boy, have watches had a hard time since the fabulousness of mobile phones," she continued, "but you're never going to critique a man or woman for wearing a watch like that."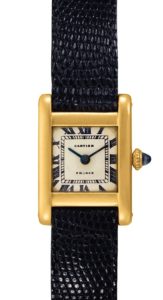 Today, a Cartier Tank can cost anywhere from a several hundred to several thousand dollars.
A steel, 18-karat gold model on Cartier's website currently retails for $9,100.
In auction, these timepieces have sold for even more.
In June 2017, Jackie Kennedy Onassis' Tank was thought to fetch at least $120,000 at auction.
The watch was given to the former first lady in 1963 by her brother-in-law, Prince Stanislaw "Stas" Radziwill, with the inscription "Stas to Jackie 23 Feb. 63 2:05 AM to 9:35 PM." She had previously sent him a painting after he completed the trek.
The 50-mile trek was part of an initiative to get Americans active. The Kennedy's extended family and friends accepted the challenge. At the auction, the watch sold to for a winning bid of $379,500, more than tripling its estimate.
Follow me on Instagram to see the latest repairs that come into the "Watch Shop"