French watchmakers Cartier is a $6 billion company dating back more than 170 years.
However, details surrounding one of its most famous watches — the Crash — are still a bit sketchy.
The story goes that in the 1960s, a Cartier executive died in a London automobile accident. The watch he was wearing, the Bagnoire Alongee, which is thin and oblong to being with. The watch, under pressure and heat from the burning car, melted into a new shape unlike any watch ever looked. The Crash watch was then supposedly released as a memorial to the crash victim.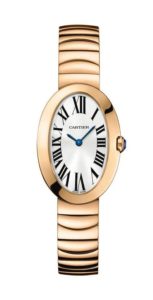 But then again, the watch's design looks strikingly similar to Salvador Dali's iconic "melting clocks" painting, as depicted in the world-renowned "The Persistence of Memory" painting. The 1931 painting by the mustachioed artist represents Dali's theory of softness and hardness, which he shows in piece that is owned and displayed in New York City's Museum of Modern Art.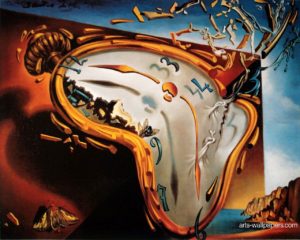 Regardless of its inspiration, Cartier released the first version of the asymmetrical Crash in 1967. True to form, the Roman numerals on the face are warped and melted out of proportion.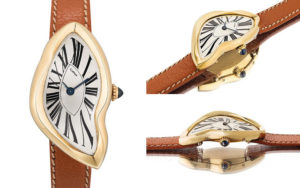 Because of its odd design, the movement needed to be thought of in a way wholly different than would be considered a normal watch. With the Crash taking on such an irregular and asymmetrical shape, the skeleton and movements of the watch needed to be specially built for the shape instead of trying to fit regular-sized parts into an odd hole.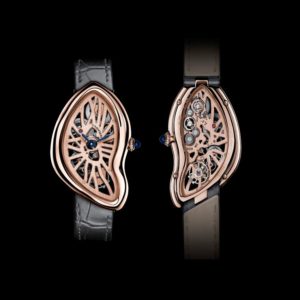 The 1960s watch can fetch up to $25,000 on today's market. Cartier currently sells four models on its website, each encrusted with diamonds and made of gold. These four models sell between $74,000 and $140,000.