Appearance is everything –  or at least that's how the old saying goes.
If you're truly looking to make a statement, some flashy clothing will go a long way to make you stand out. Just look at the red carpets at the Grammys, Met Gala or even pro prospects at the NFL and NBA drafts where "out-there" clothing, designs and concepts are on full display.
If your idea of making a bold statement is resigned to solely what timepiece you choose to adorn your wrist, look no further than the Rolex King Midas watch.
The gold watch is heavily designed in reference to Greek mythology from its name to its shape, made to look like the Greek Pantheon while giving homage to King Midas whose legendary touch turned anything to gold.
The words "King Midas" are also engraved along the side of the case.
The first model was released by Rolex in the 1960s and weighed between 150 and 200 grams due to it being made from crafted blocks of gold. This feature made the King Midas the most-expensive Rolex of its time.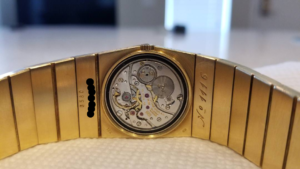 One aspect that truly stands out with the King Midas is its crown. Designed to resemble the sun (atop the Pantheon), it is on the left side of the case instead of the usual right side. This makes it a natural watch for left-handed people who then can easily wear it on their right wrist and wind it seamlessly without having to contort or struggle with an angle.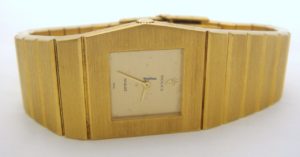 The King Midas wasn't just an expensive watch Rolex made for Joe-average people to wear. Some of the biggest and brightest stars wore the King Midas — including the King of Rock and Roll himself.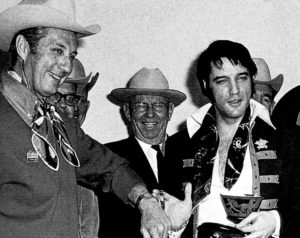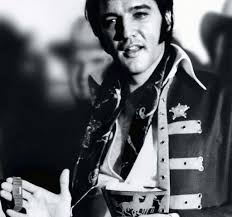 Elvis Presley is perhaps the most-famous wearer of the King Midas, wearing the yellow-gold watch (reference No. 9630) he got as an appreciation gift from his string of six sold-out shows in 1970 at the Houston Astrodome.  The back of his watch was engraved to read, "To Elvis Presley From The Houston Livestock Show Officers 1970."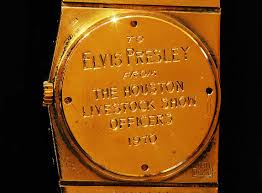 Rolex only made a thousand of these limited edition timepieces, making them all that more rare. That watch is now on display at his Graceland ranch.
Movie star John Wayne is also wore the watch. When some of his belongings were sold at auction, the winning bid for his King Midas watch was more than $26,000.
Those interested in getting their hands on a King Midas will have to open up their wallets to get one. A quick search found a King Midas Rolex listed at more than $7,000 while a used model is listed at more than $12,000.