Why is my price on a Rolex repair less expensive than the factory?
My answer to this question is why are other repair shops and the factory so overpriced?
I have been a watchmaker for more than 40 years, live in a small town and have a shop with low overhead. I feel that it is better to keep my prices down and do more quality watch repair for my customers and keep repeat customers rather than overcharge on each repair. I do each repair job one at a time and pay special attention to the needs of each individual watch repair.
This quick story will illustrate my point on price.
I just had a customer make the three-hour drive from Pittsburgh to drop off his Rolex for service. He has a 15-20 year-old Datejust that is due for an overhaul and needs the plastic crystal replaced. He just sent this watch to the factory service center in New York and was quoted a base price of $800 for the overhaul and crystal. After he received this quote, he had them return the watch unrepaired and started doing some research on finding a local repair shop that could do the repair a little more reasonably. He found my website, we talked on the phone and he made the trip to Kane this week.
I took a look at the watch and quoted him a cost of $250 ($200 for the overhaul , $40 for the crystal and $10 for new luminous on the hands). I have a copy of the price quote from the factory for you to look over. The base price for the overhauls and Crystal is $800. If you will notice, they quoted a cost of $100 for new hands — but his hands only need new luminous, which I will do for only $10 extra. There is nothing wrong with the hands, but the luminous is just faded. The factory also will not work on his watch unless they replace the dial. He had his dial refinished a few years ago by a local Pittsburgh company. It looks great and there is no trouble with it.
Rolex does not like the fact that he "altered" the watch and will only do the repair if he gets a new genuine dial for $510. They also want to replace his perfectly good band for another $500.
His cost before shipping is $1487.

Please keep in mind that Rolex is a fantastic company, but they have "lots" of overhead and expenses. They have a beautiful office on 5th Ave. in New York City, a service center in Dallas and one in San Francisco, not counting the factory in Switzerland and various other centers throughout the world. They also have a multi-million dollar advertising budget, sponsoring events like the Americas Cup sailboat races, Wimbledon and more. These events and advertising are expensive and are factored into the cost of every watch and repair.
Rolex also wants to be exclusive on the repair of their watch. They will consistently tell you that a watchmaker like me can't possibly do the same quality work on an overhaul as they can in the factory. Lots of customers are firm in their belief that they do better work than a local guy. Most people are just tired of getting overcharged for the same work that I do.
One last story on pricing.
This goes back to my days at our jewelry store with my Dad and Uncle Louie. Both men loved cars. My dad always drove a Ford and Uncle Louie drove a Cadillac. Even though they were not rich men, they loved their cars. Dad would go to the Ford garage to have his oil changed and the cost would be $20 (just guessing, this was a long time ago). Uncle Louie would bring his Caddy to the dealer for an oil change and his cost was $40.
This price difference always bugged him since both cars were similar sizes and used the same amount of oil. I asked Uncle Louie once why there was a price difference and he had a very simple answer: "If you can afford to drive a Cadillac, you can afford the extra cost for oil!" I always remembered that simple lesson. The same goes for your Rolex factory repair — if you can afford a Rolex, then you can afford the $800 service charge!
My Dad and Uncle Louie at our jewelry store a long time ago!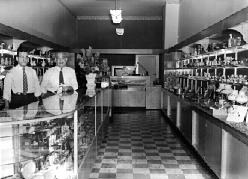 My Complete Rolex Overhaul cost – $200
A complete overhaul includes the complete disassembly of the movement. The case and bracelet are ultrasonically cleaned, polished and refinished. The process removes scuff marks and scratches. The movement components are inspected for wear. The movement is ultrasonically cleaned, and then reassembled using recommended lubricants. The movement is electronically calibrated and placed into the case. The completed watch is pressure tested to check water resistance. I check the watch on my watch winder for a few days before it is shipped to make sure the auto, date and timekeeping are proper
What is done during an overhaul of your Rolex:
Disassembly of the watch & movement.
Ultrasonic cleaning.
Inspection for corrosion/friction fatigue.
Proper Lubrication .
Replacement of all gaskets and seals.
Water-pressure test
Timing calibration.
Polish case, band and crystal.
-4/+6 official COSC timing test
One year warranty
Your watch is completely taken apart during the overhaul process.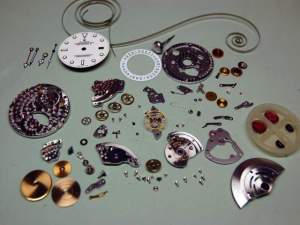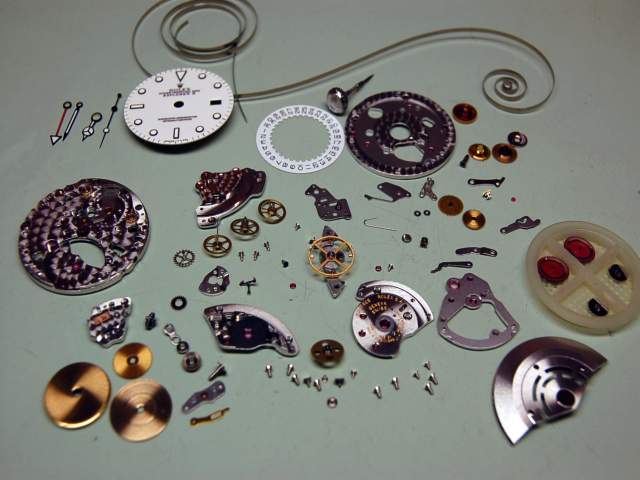 If you have any questions about the repair of your Rolex, please call or email and I will give you more info on the repair process.
Mark Sirianni Watch Repair
25 Fraley St.
Kane, PA. 16735
814-837-9435
814-558-4818 cell
Check my Web Site for more information about my Business: www.watchdoctor.biz
Here is a link to my Rolex Repair Page: www.watchdoctor.biz/rolex-repair/