If you were part of the world's high society, how much would you spend on luxurious items?
What if that item is a Patek Philippe watch? Is $1 million too much to spend? What about $10 million? $20 million?
Well, for a price almost as large as LeBron James' paycheck from the Los Angeles Lakers this year, the Patek Philippe Grandmaster Chime on Saturday sold for a record $31 million at the Only Watch charity auction held in Geneva.
The $31 million price tag shattered the previous record for world's richest wristwatch, held by Paul Newman's Rolex Daytona. That watch sold for a mere $17.7 million in 2017.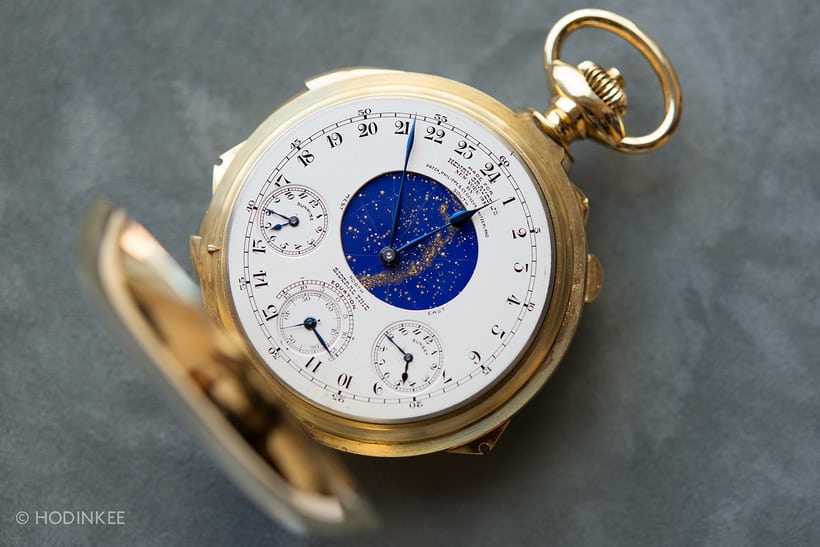 The record for the most expensive pocket watch is also a Patek Philippe model, the Henry Graves Jr. Supercomplication, which was sold for $24 million at auction in 2014.
The Grandmaster Chime was made specifically for the Only Watch auction and is the only one that will be made from stainless steel.
The watch has four spring barrels for its 20 complications, an instantaneous perpetual calendar with a four-digit year display, a second time zone, day/date dials and a 24-hour and minute subdial.
The watch has isolators that interrupt the flow of power between each individual mechanism or block certain functions to protect from damage caused by inadvertent manipulations.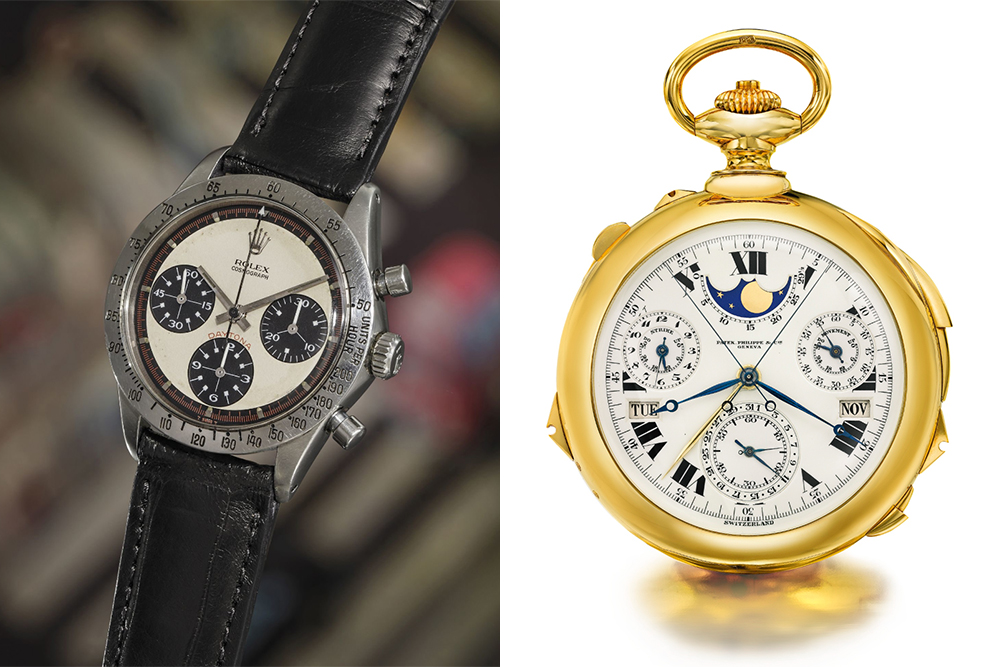 The Grandmaster Chime was originally produced in 2014 as part of the company's 175th anniversary. It's the most complicated Patek Philippe watch created.
Another iteration besides the 2014 model is the $2.2 million Ref. 6300G, was made in white gold.
The Ref. 5175R was limited to just seven pieces, one of which lives at Patek Philippe's museum.
The winning bidder's identity has not been revealed.
---

Mark Sirianni
25 Fraley St.
Kane, PA. 16735
[email protected]
1-814-558-4818 Cell
1-814-837-9435