In this third part of my blog on the "Tools of the watchmaking trade," I will show you some of the machines that I use every day in the watch shop.
Let's get started with the heart and soul of my shop, my cleaning machine.
Cleaning Machine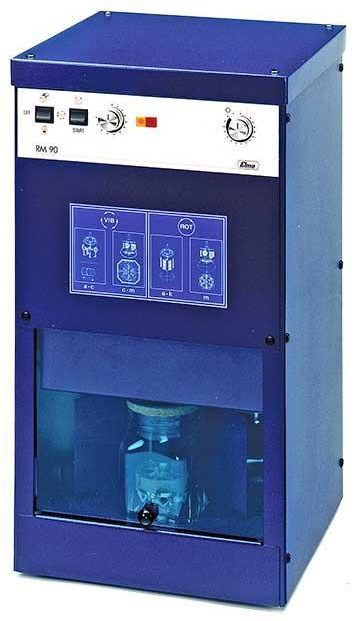 I have been using the RM-90 German-made cleaning machine for the past 10 years. It is the true workhorse of my business.
It is completely automatic, meaning I can put a watch in the basket, push a button and the machine will take the watch through a cleaner and then two rinse solutions. It then goes to the dryer.
After about 20 minutes, the watch is cleaned, dried and ready to reassemble. To be honest with everyone, the cleaning machine solves about 80 percent of all problems concerning most watch repairs.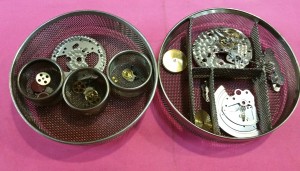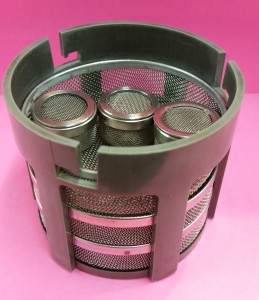 ---
Watch Timing Machine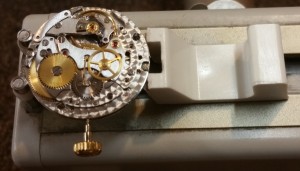 Here you can see a Rolex movement on the microphone portion of my electronic timing machine.
The stand is movable so that I can check the timing in any position that I want. I check it in at least four positions: dial up, dial down, stem up and stem down.
I try and get all four positions running at the same speed and that is the hard part during any watch repair.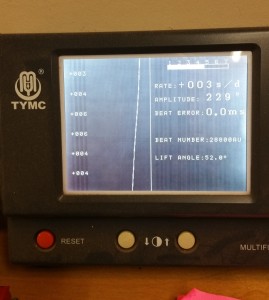 ---
Buffing Machine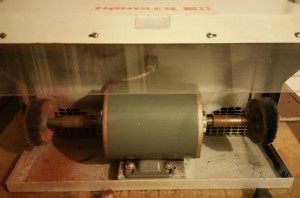 This is the dirtiest and my least favorite part of this job. The right-side wheel has the cutting compound that takes out scratches, buffs crystals and more. The left wheel has "rouge" that puts the high polish back on a case.
---
Ultrasonic Cleaner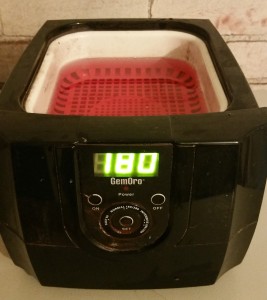 This is my small ultrasonic cleaner that I use everyday. After a case is buffed, it goes in the ultrasonic for about five minutes. The cleaning solution removes most of the buffing compound and dirt in the band.
After this, it is scrubbed with soap and hot water to remove any leftover dirt. I then dry the case and we are finished and ready to install the movement.
---
Staking set
My staking set is used to replace a balance staff on a watch. It is also used in a variety of different jobs when you need to punch or tighten a part.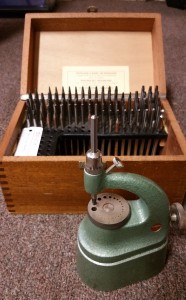 It is a very precise tool and will last a lifetime if cared for. This one is mine from 1977 and still going strong.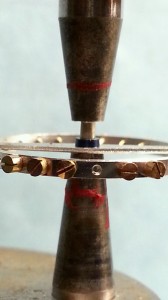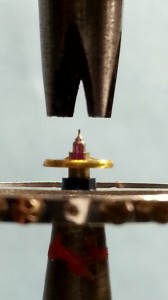 ---
Poising table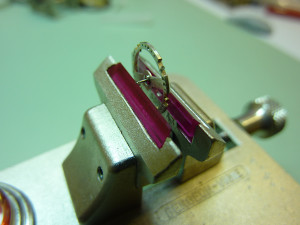 The poising table is used to check the balance after a new staff is installed. The balance wheel must be adjusted to make sure there are no heavy spots on the wheel, the poising table is used to check this.
---
Pressure tester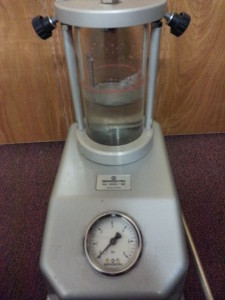 This pressure tester is used to check the water resistance of a Rolex. A watch case is installed in the tester above the water. Then it is pumped up to pressure and left to sit for a few minutes.
The watch is then lowered into the water and the pressure is released. If there are any leaks, they will show up as bubbles of air escaping from the case.
---
Demagnetizer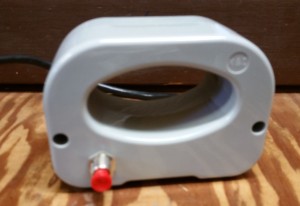 One of my most useful tools is this small but very powerful demagnetizer. There's nothing worse that a movement or tweezers that are magnetized.
---
Mark Sirianni Watch Repair
25 Fraley Street
Kane, Pa. 16735
814-837-9435
814-558-4818 (cell)
watchdoctorpa@gmail.com

CHARLEY PHOTO OF THE WEEK: The temperatures dipped this week, so Charley is back in her big bed where it's warm with her pillows. Her weekend plans now include picking apples and finding a pumpkin patch to take photos in.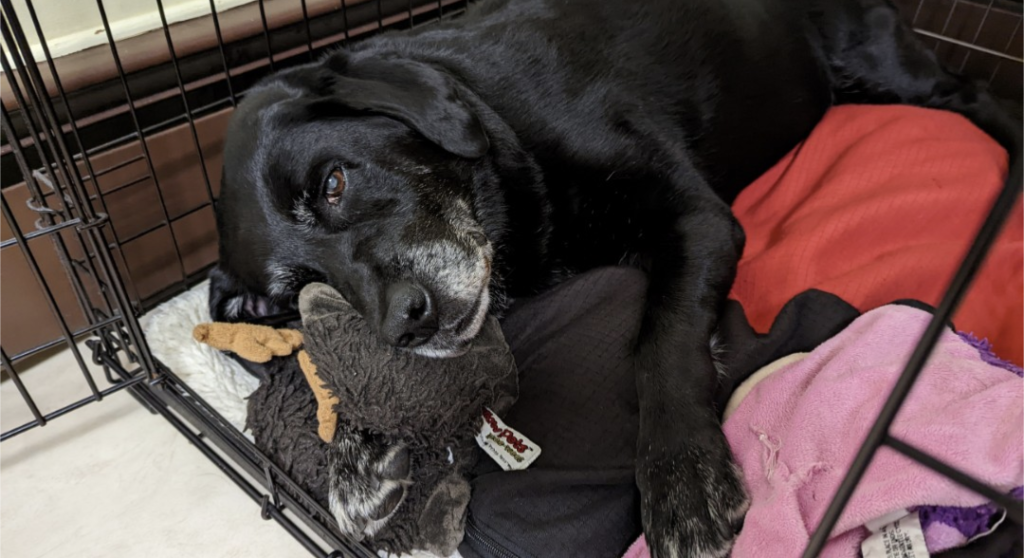 CHARLEY PHOTO OF THE WEEK: Charley would like the record to reflect that she would never beg for an extra French fry or pizza crust or for a lick of peanut butter or leftover spaghetti. Never.