You might know some watches by their official names, but do you know their nicknames? Or vice-versa, you may only know a watch by its nickname and not the one given to it at the factory. Here are a few of the more famous nicknamed Rolex watches.
---
Papa Smurf: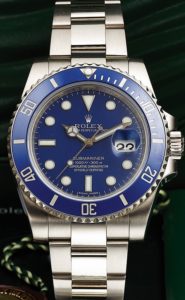 A white-gold ref. 116619 Submariner launched in 2008 with powder-blue dial and bezel. This 2010 example is up for sale at Antiquorum Hong Kong this July, estimated between $10,300 and $20,600.
---
Polar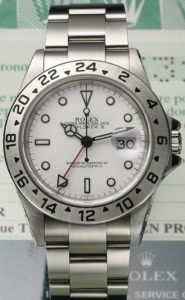 White-on-white dial ref.16570 Explorer II.
---
Thunderbird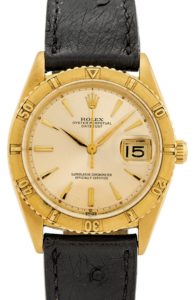 The rotating-bezel Turn-O-Graph version of the Datejust from the Fifties, of which Rolex produced special marked dial versions for the team pilots of the USAF's hotshot Thunderbirds display team.
---
Bombay Lug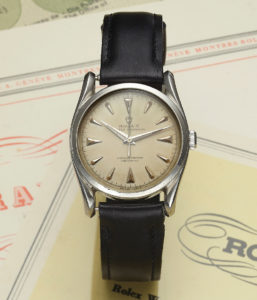 A stylised bracelet attachment on Forties Oysters.Showing a ref. 5018 from 1948.
---
Single Red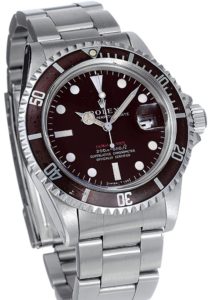 The Submariner 1680 (the first with date) with 'Submariner' in red writing, produced from 1966–73.
---
Double Red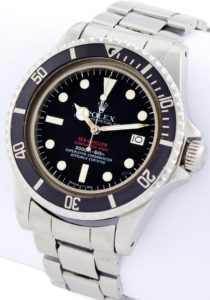 The Sea-Dweller Submariner 2000 from the late 1960s, with the latter nomination appearing as two lines on the dial, both in red.
---
Fat Lady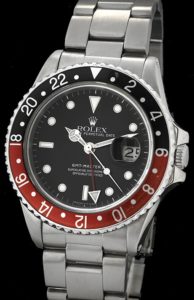 Ref. 16760 GMT-Master II made between 1983 and 1988 with red and black bezel only, so-named for its case being 1mm larger than its counterparts.
---
Freccione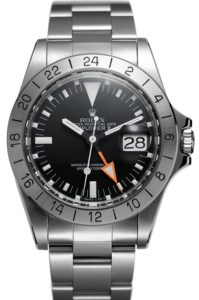 A 1971 Explorer II 1655, named after the Italian for "big arrow" in reference to the extra hour-hand with the large arrow tip. AKA "Steve McQueen" due to a hotly disputed rumour that the King of Cool himself wore one.
---
Jean Claude-Killy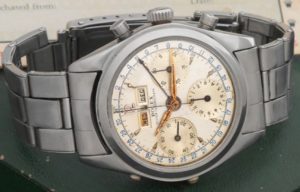 Ultra-rare version of Rolex's only ever combination of chronograph and full calendar, known as the Dato-Compax and named after the 1968 triple-gold-medallist Olympic skier who wore one, and went on to be a Rolex ambassador. Produced between 1940-1960 in four references, of which the 6236 was the last and, perhaps, most desirable.
---
Pussy Galore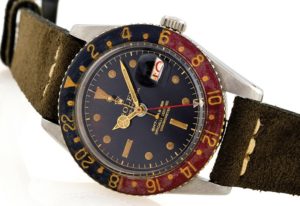 The ref. 6542 GMT-Master without crown guards, named after Honor Blackman's Bond girl, who wore this watch in the third 007 film, Goldfinger (1964).
---
Nipple
Style of dial with applied, raised dots at 1, 2, 4, 5, 7, 8, 10 and 11 o'clock, often in 'Root Beer' colour scheme.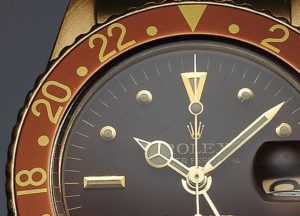 ---
Meredes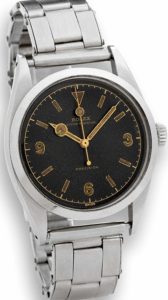 Classic style of hours hand 'dot' first introduced with 1953's Explorer 6150, ideally shaped to hold lume material.
I have probably missed a few, but this just shows you how popular Rolex models are and the level of interest in each model.
---
---
Mark Sirianni Watch Repair
25 Fraley Street
Kane, Pa. 16735
814-837-9435
814-558-4818 (cell)
watchdoctorpa@gmail.com

CHARLEY PHOTO OF THE WEEK: The Fourth of July is not Charley's favorite holiday, so she took her moose pillow to the basement where it was nice and quiet.