Since we are right in the middle of the Olympics in South Korea, I thought that it would be a good time for me to list my Top 3 favorite watches.  I have been a watchmaker since 1977 and have done 1000's of repairs. I have worked on just about every good mechanical watch that I can think of, everything from a Bulova to a Rolex.  Like any technician, I have my own personal favorites to repair.   A number of factors go into the reasons that I like a particular movement.  Everything from the ease of taking it apart, how many hidden problems that can come up during the repair, how well does it run etc.   Some watch movements are just a "pain in the neck" to work on.  They are just not engineered very well, they are way too complicated, have loose springs in the date, just about impossible to get the train back in place, date is a nightmare to assemble, quick-sets that don't work properly etc…
Here is my top 3:
Bronze Medal – Eta 2824
The 2824 is the workhorse of the ETA family of movements.. It is a very solid movement, no surprises in the auto, train or date. When properly regulated, it is quite accurate. The auto is simple, basically 2 screws to remove when servicing. the train is easy to assemble, the balance and jewels are a breeze to repair.  The date is simple, no loose springs to deal with.  It has an easy quick-set, really a piece of cake to work on.  The movement is used in quite a few different brands, everything from a Breitling, Tag or a Hamilton.  The auto and mainspring give a solid power reserve, so overall for not a fortune, this watch does exactly with it is supposed to do, tell time and keep on running.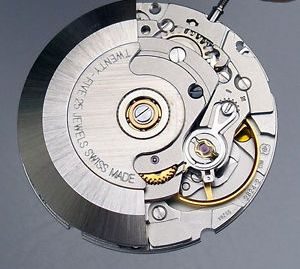 Silver Medal  – Hamilton 992B
Out of all of the pocket watches that I have ever worked on, by far my favorite is the Hamilton 992b.  This is just a solid beautiful movement. Nothing fancy, but it just runs like a top.  Heavy plates, overall quality is outstanding, train, mainspring and balance are top of the line. One of the toughest jobs in watchmaking is replacing a balance staff.  On the 992b it is a breeze.  It is a friction fit staff, so taking out the old one and installing the replacement is a slick job. This is just about the only staff job that I enjoy.  This one will run well and can be adjusted down to the split second on most models.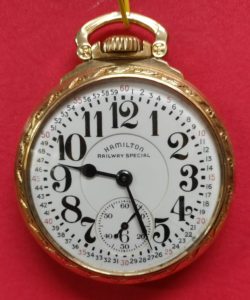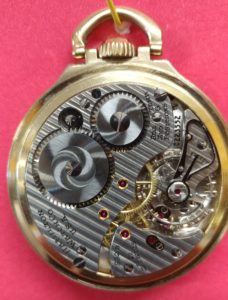 Gold Medal – Rolex 3135
When you are talking about ease of repair, how well it runs, beautiful trouble free movement, well engineered, you can't beat the Rolex 3135.  Everything about this movement says quality. This is a beautiful well designed movement, the train is easy to install, train wheels are sturdy, mainspring has a great power reserve.  The auto is a breeze to clean and oil and is just about trouble free.  The oscillating weight axle is a part that needs replacing on some repairs and that is an easy fix.  The date is a breeze, no hidden springs, the cannon pinion stays tight, quick -set is simple and always works as it should.