When we Spring ahead and change our clocks for daylight savings time, it is a great time to change the batteries in our Smoke Detectors. Another thing that we might want to consider is "is your watch ready for spring"? This is the time of year when I start to see watches come into the shop that are full of water or something goes wrong when the time changes.
How Often Should I Service my Watch??
Rolex and most watch manufacturers recommend that their watches be serviced every 4-5 years. A fine mechanical watch like a Rolex has over 100 moving parts that need to be cleand and properly oiled in order for the watch to keep accurate time. If your watch hasn't been serviced within the last few years or is starting to slow down, you are risking wear on the movement that will shorten its lifespan. Case gaskets also need to be changed in order to keep your watch watertight
The watch picture below arrived at my shop full of water. The customer had not serviced the watch in many years and the watch leaked. A simple service turned into a major project, the watch needed the dial refinished, a new date ring, new crystal and lots of rust removal.
Is a Rolex Waterproof? How to Eliminate Rust Damage in Your Rolex
Moral of this story, service before this happens to you!!!
What to Do If I Get Water in My Rolex? Condensation in Watch
Water in Rolex Watch: Will Water Damage My Rolex? How Do I Fix It?
Rolex watch repair
All Rolex watches are completely disassembled, ultrasonically cleaned, reassembled properly oiled and timed. Cases are polished; crystals and bands are buffed. Case tube, crown and back gaskets are replaced. I pressure test each Rolex repair to check for water resistance. I use genuine Rolex parts where needed.
Rolex overhaul cost is $200 plus the return shipping.Delivery time is usually 2 weeks.
Why spend $600-$700 and wait 2 months for the factory to service your watch. I can do the overhaul and have your watch back on your wrist looking and running properly in half the time.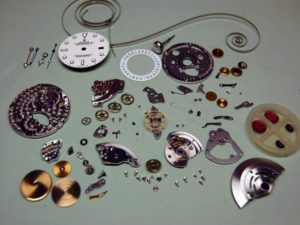 Omega Seamaster
All Omega watches are completely disassembled, ultrasonically cleaned, reassembled, properly oiled and timed. I polish cases, buff crystals and bands and replace the back gasket.
I can supply genuine Omega crystals and crowns for most models.
I have access to genuine Omega movement parts.
I can repair older model Seamasters and Constellations as well as newer model "James Bond" Seamasters.
Pocket watch repair and restoration
I have been working on and restoring these beautiful
pocket watches for over 35 years. I have access to glass crystals,mainsprings and balance staffs to restore most
vintage watches. I had the rare priviledge to work with my
father for over 22 years.
My dad was a master watchmaker and the railroad watch inspector in our town back in the 1950's. He taught me the proper techniques to work on these rare and valuable watches.
How to care for your vintage watch
How to Care for your Vintage Watch
Follow me on Instagram to see the latest repairs that come into the "Watch Shop"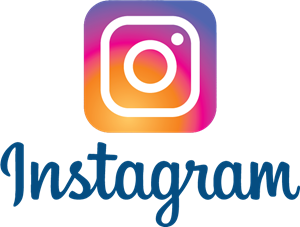 Check my Web Site for more information about my Business: www.watchdoctor.biz